Metered Paywall for WordPress
Allow visitors, guests, or non-members to view a limited number of protected content before they are required to purchase a paid membership plan or upgrade their subscription on your WordPress site.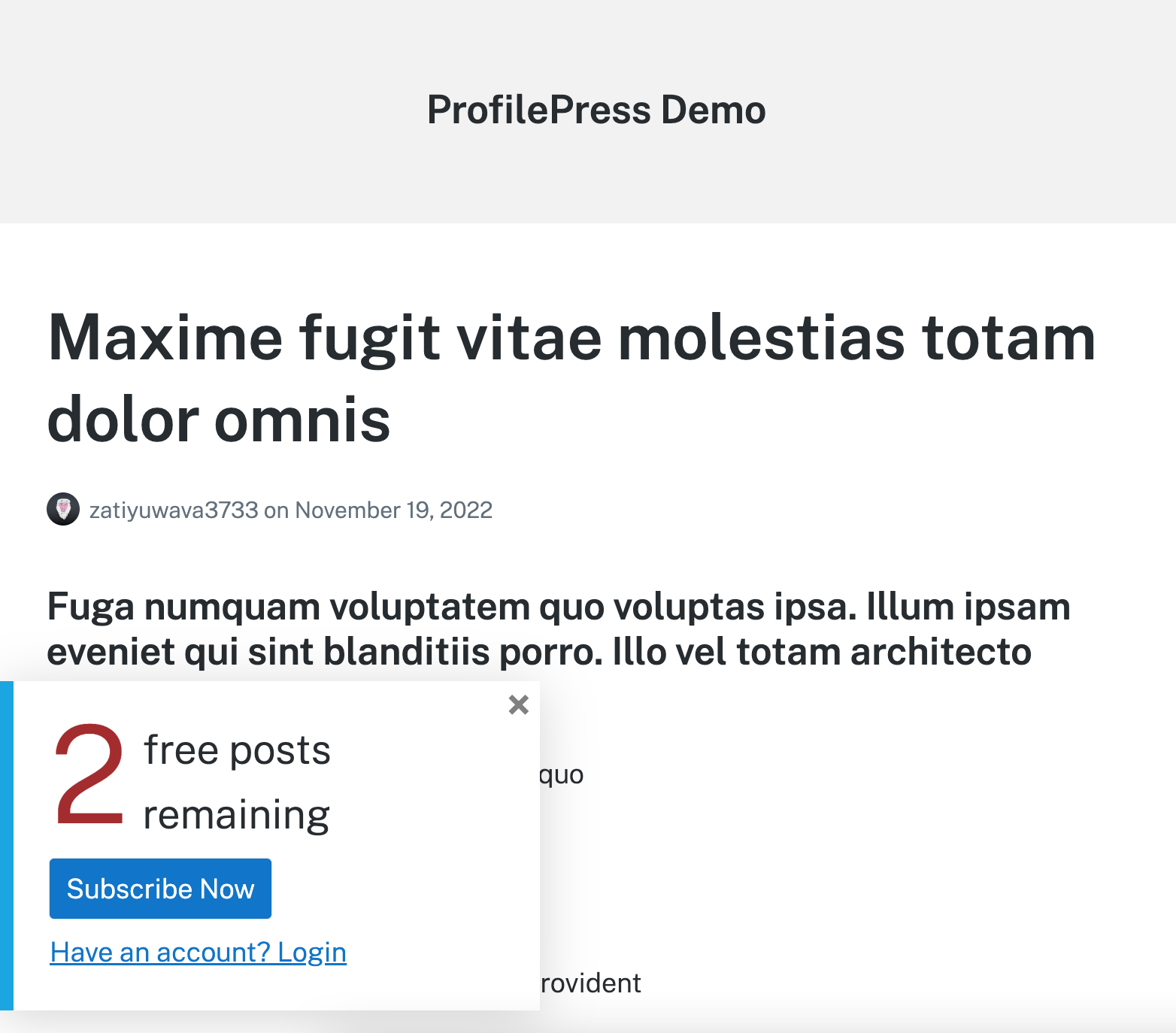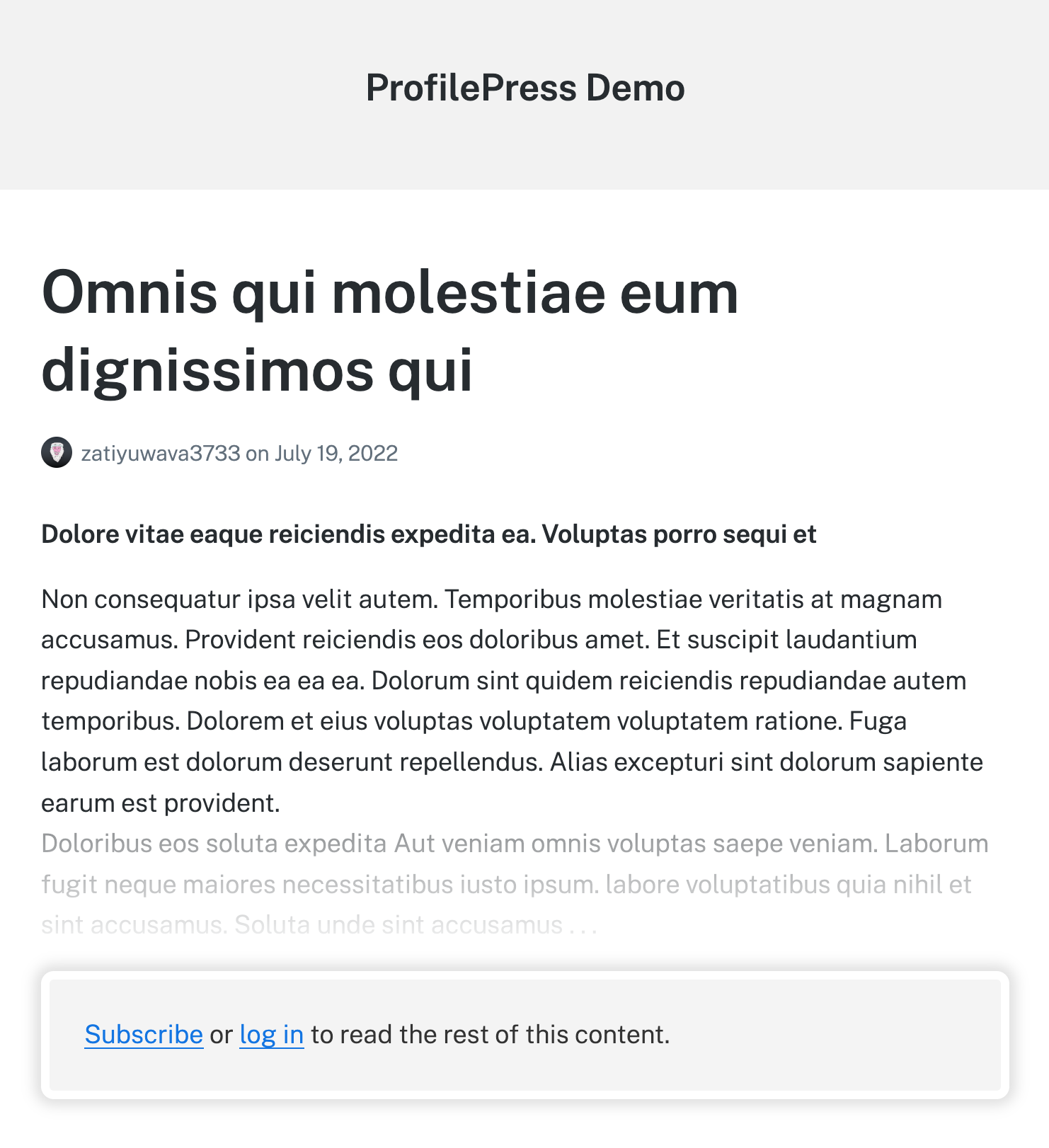 If you like reading big online magazines and newspapers, you've probably come across a website or publication that allows users and guests to read an entire piece of content.
However, users can only access a specific number of articles within a set timeframe.
Once the reader reaches that threshold, they'll have to subscribe to gain access to new articles.
This method of restricting access to content is called Metered Paywall, and the New York Magazine, The New York Times, and Medium use it.
And you don't have to worry about your website SEO getting affected because search engines such as Google, Bing, Yahoo, Duckduckgo, Yandex, and Baidu can access and index your protected content.
Setting Up Metered Paywall
The Metered Paywall addon lets you define or configure the content to make available to guests and non-paying members for free on your WordPress site. Consequently, you need to ensure the contents are already protected or restricted with the ProfilePress content protection feature.
Say all published posts on your WordPress site are available only to Standard plan subscribers, but you want to offer three free posts daily to guests and users not subscribed to the Standard membership plan. On your right is how you would set it up.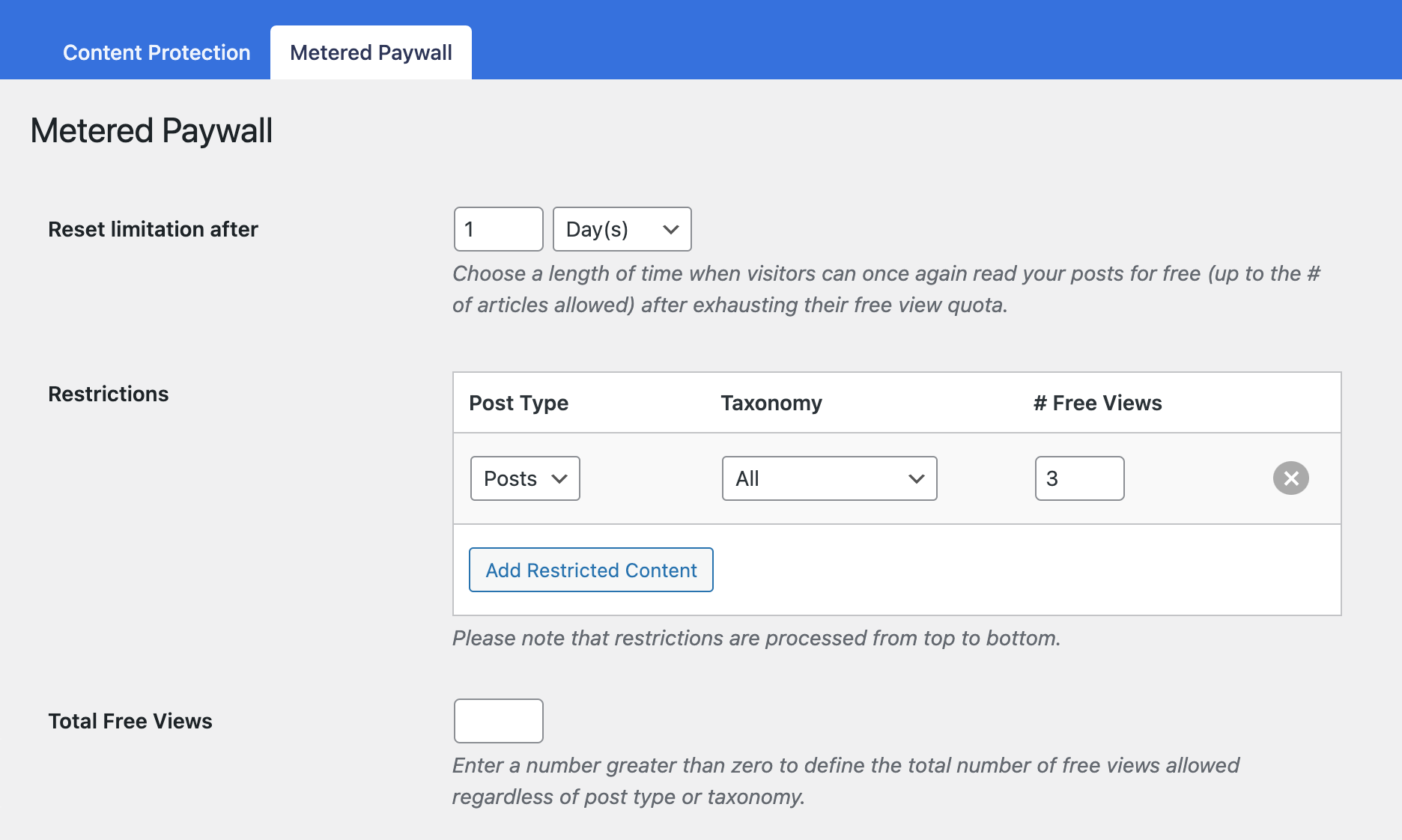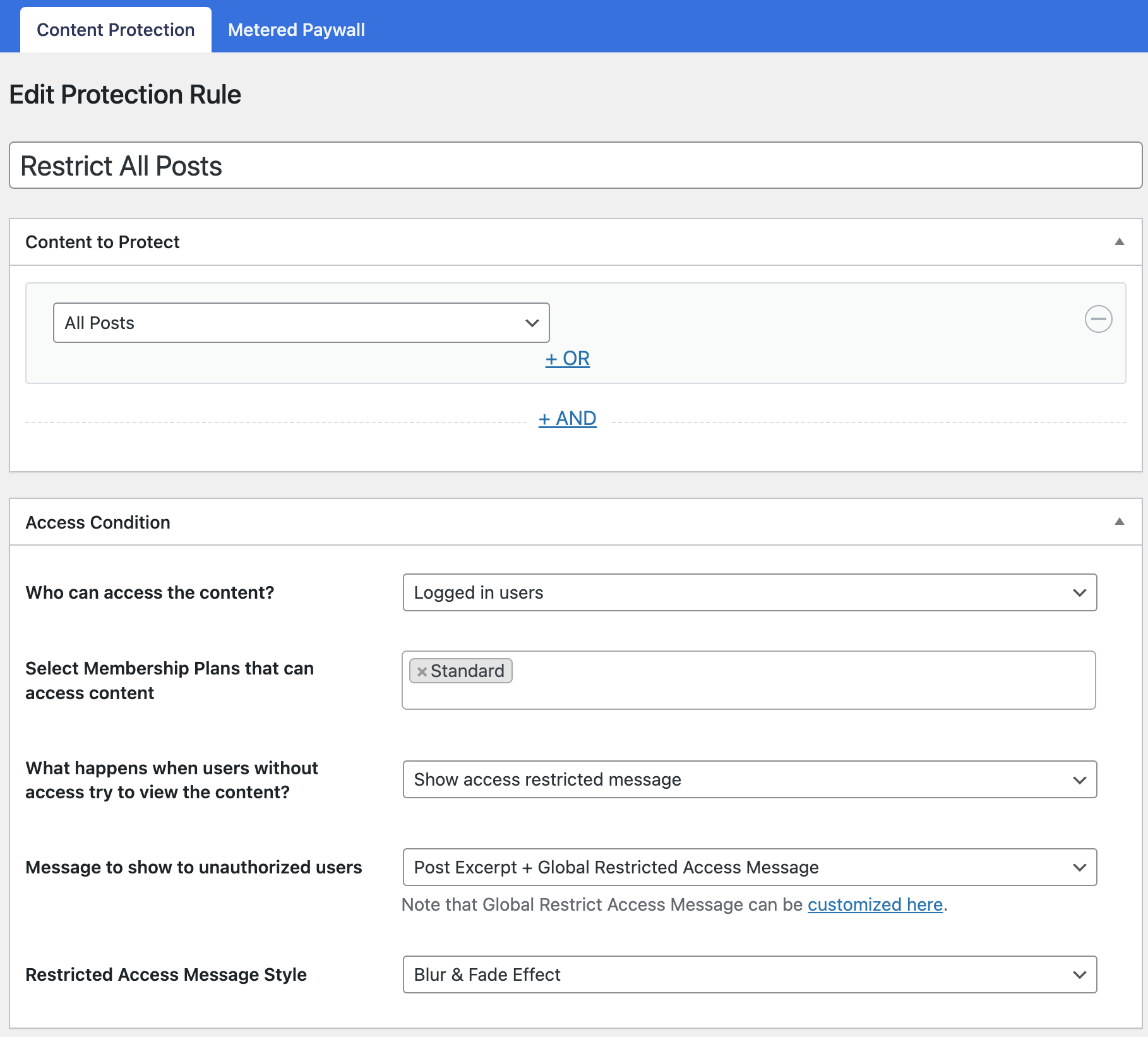 Protecting & Paywall-ing Content
It's important the post types and taxonomies defined in the Restrictions section of the Metered Paywall settings above are already restricted and protected with a Content Protection rule; otherwise, everyone will still have access to the content even after hitting their view limit.
The screenshot to your left shows how to protect all published posts.
Stops readers from using the incognito mode or private window in their browser to get around paywalls.
IP Blocker records the IP address that a visitor comes from. If the visitor uses their free article meter and then switches to an incognito mode or a different browser, they will still get stopped and asked to subscribe.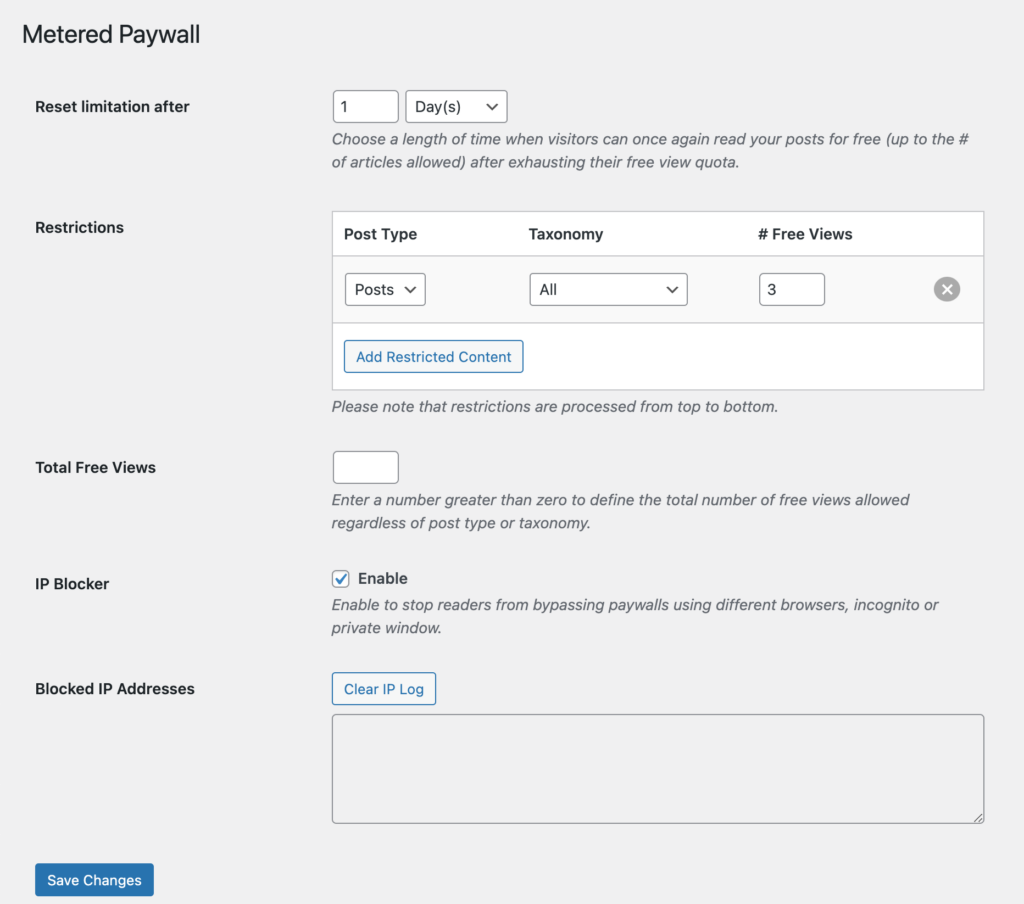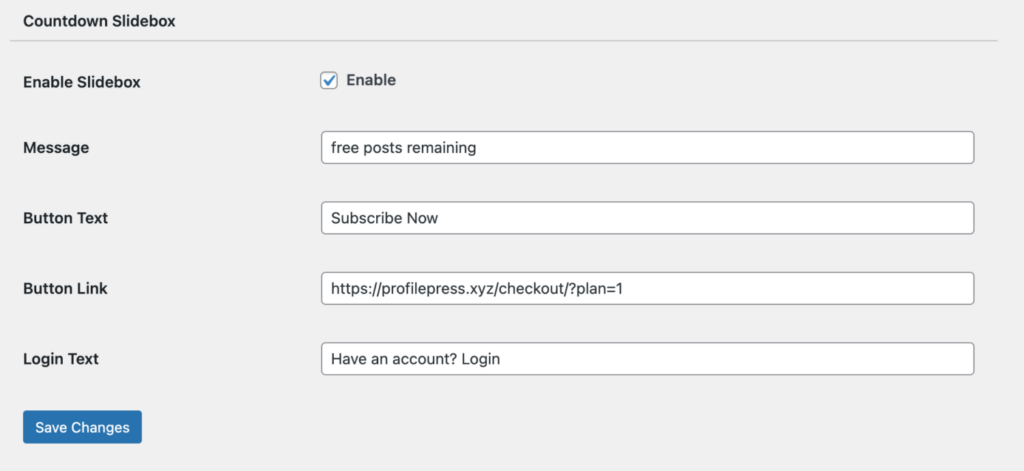 Our Metered Paywall addon can display a customizable slidebox on restricted content to let guests and non-members know how many views they have left before they subscribe.
When a user views restricted content, a notice slides in from the bottom left of the screen after a few seconds alerting them to how many free articles they have remaining.
Join 300,000+ websites already using ProfilePress