Auto-Renewal Settings
Auto-renew sets up a subscription for the customer with your payment gateway. The subscription will automatically charge the customer again at the end of each billing cycle and update their expiration date accordingly.
With auto-renewal, your customer should only go through the checkout once. After that, renewal happens automatically without extra effort from the customer.
For reasons best known to you, you might want to disable the auto-renewal of subscriptions so that no recurring payment is charged. To do this, go to ProfilePress > Settings > Payments.
Scroll to the Checkout Settings and turn off auto-renewal.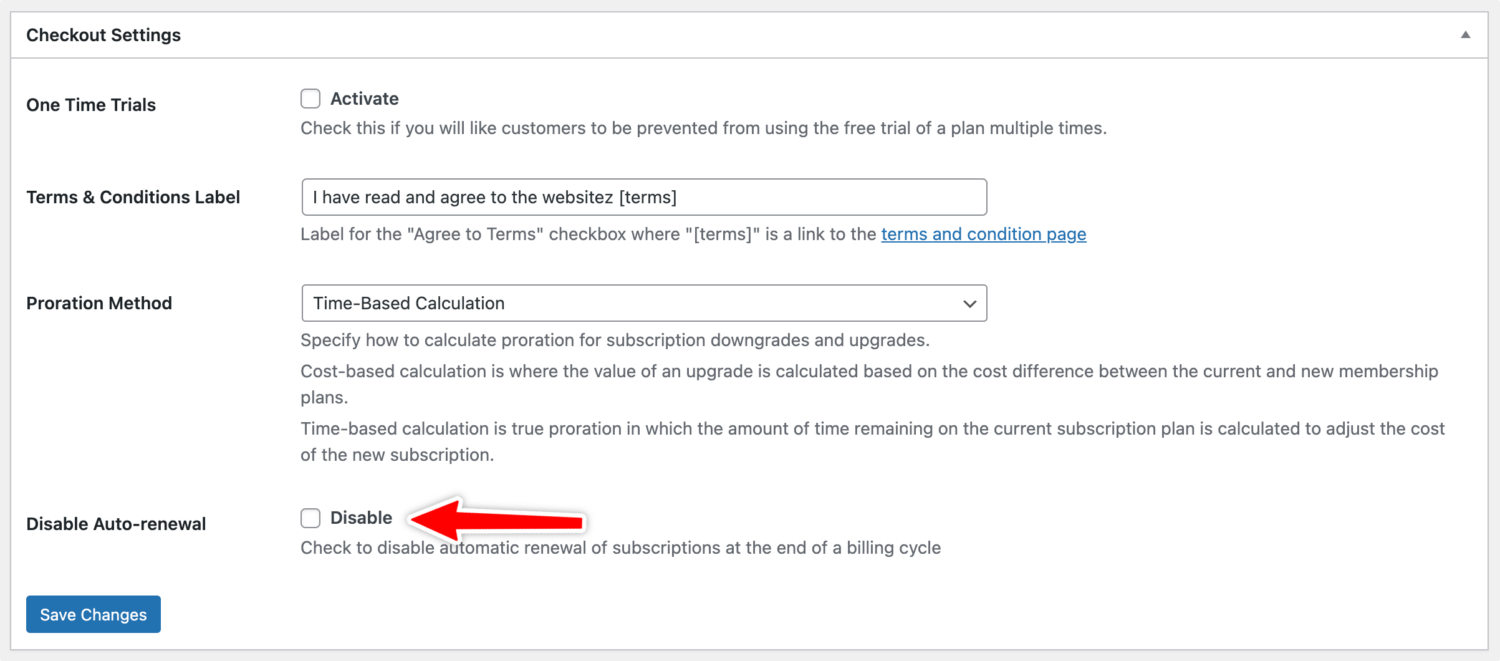 If auto-renewal is disabled, they will receive an email when their subscription is nearing expiration (provided you configured the email settings).
To renew their subscription, they will need to click the "Renew" button from the subscription My Account page or purchase the subscription plan anew.