How to Create a WordPress Frontend Edit Profile Page
How to Create a WordPress Frontend Edit Profile Page
You necessarily do not need to create a custom WordPress edit profile form page because there is a My Account page with an "Account Details" section where your users or members of your WordPress membership site can edit or update their profile information, change their passwords and account settings.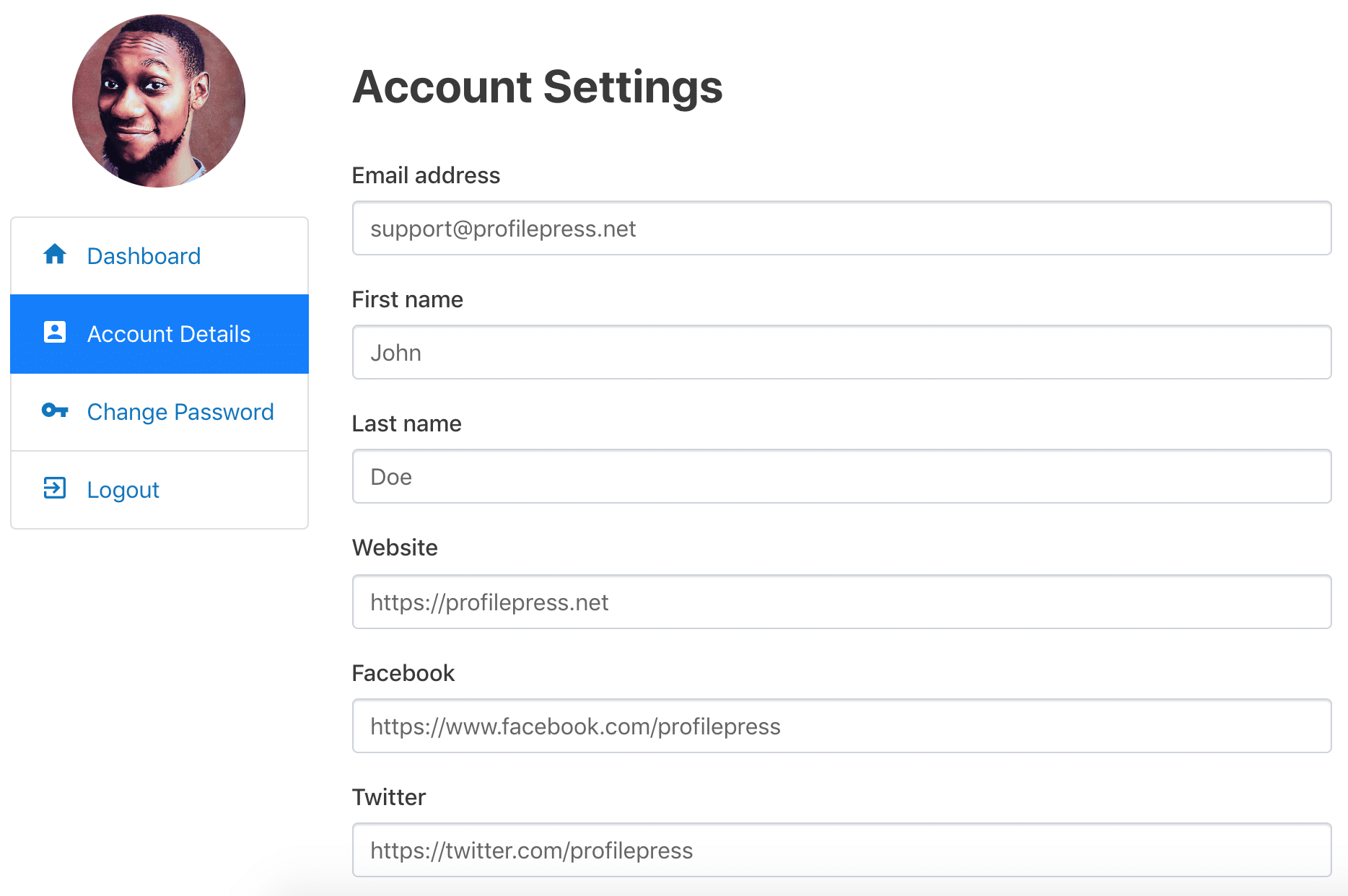 We highly recommend the My Account page over a custom frontend profile edit page which you will learn how to create below.
Creating a Frontend Edit Profile Page
In this tutorial, you will learn how to create a custom, frontend edit profile form page where users can update their profile information or edit their account details.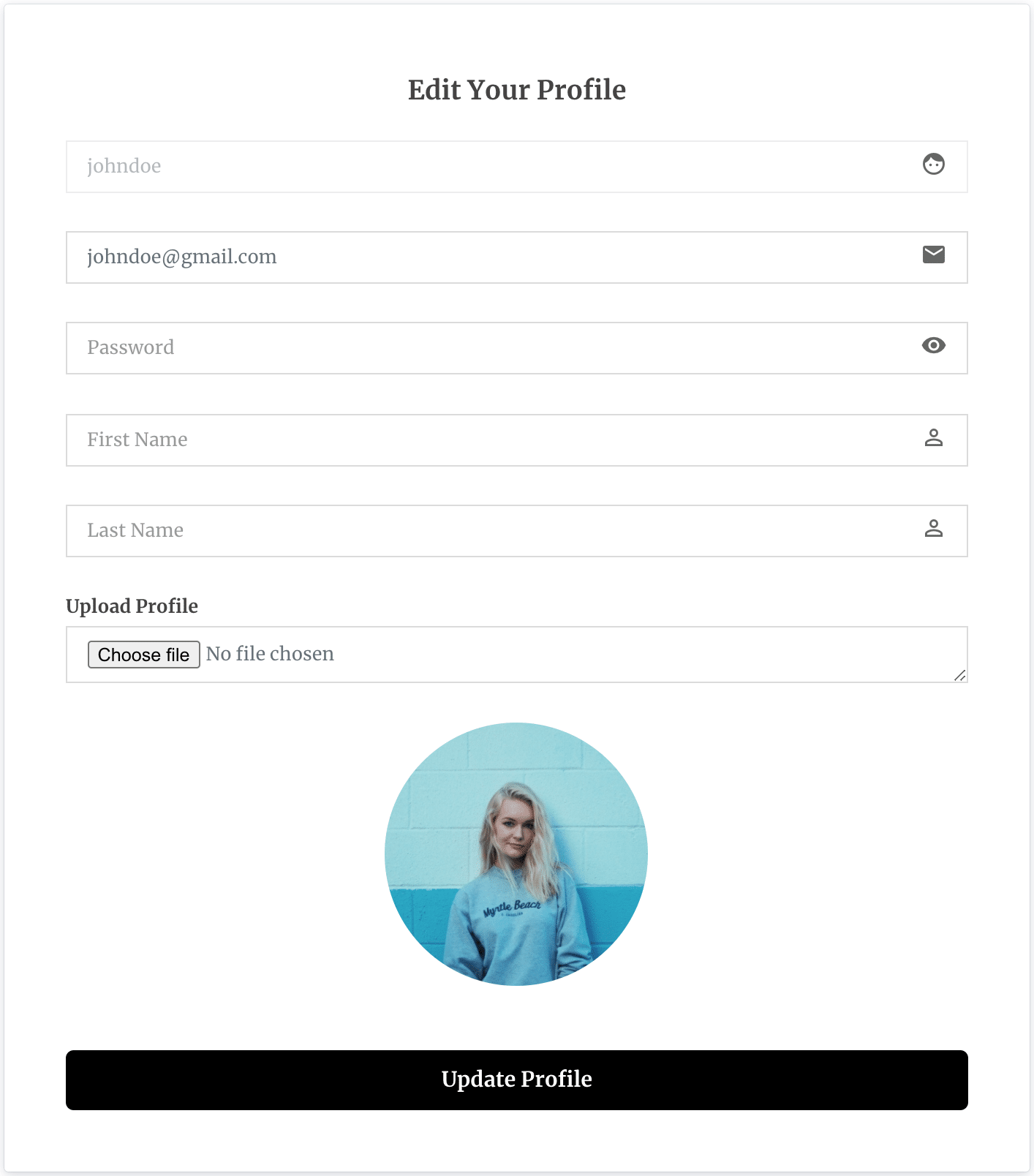 Building the Edit Profile Form
Hover on ProfilePress and click on Forms & Profiles
Click on Add New and select the form type
Enter a name for the form
Select your preferred template
Design the form with the drag & drop builder or the Advanced shortcode builder.
You can preview how the form will look like by clicking on the "Live Preview" button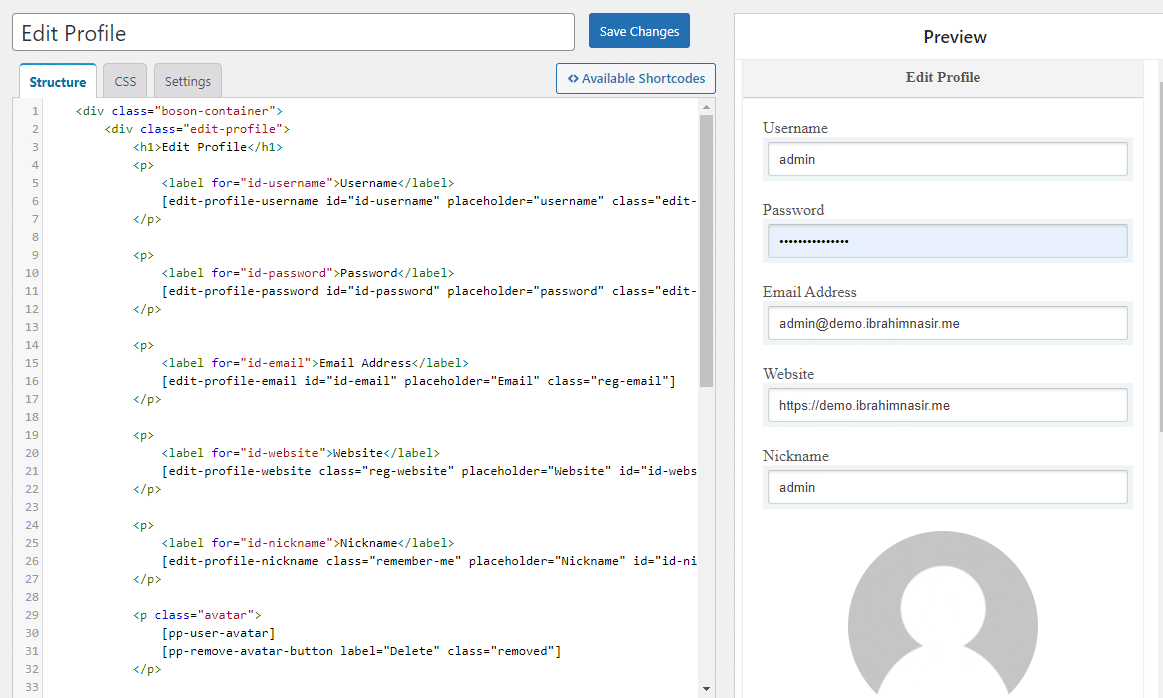 After saving the form a shortcode will be generated for that particular form. Click on Forms & Profiles>>Edit Profile and copy the shortcode for the newly created form.
Creating the Page
Navigate to "Pages -> add new" in your WordPress dashboard.
Create a new page and give it a title.
Add the form shortcode you copied earlier to the page content.
Save the page

NB: If you are using Gutenberg Block Editor you need to add the Shortcode block then paste the shortcode in the field

 Finishing Up
After creating the page, you need to set the page as the default edit profile page in the global settings section of ProfilePress.
Hover on ProfilePress and click on Settings
Select the Global Settings tab
Scroll down to the My Account page section and select the newly created edit profile page.
Click on Save Changes.

That's it ?