Setting Up WordPress User Registration via Invitation Codes
Setting Up WordPress User Registration via Invitation Codes
Do you want to allow WordPress user registration via invitation only?
By default, WordPress allows anyone to register as a user on your site, but in some instances, you may want to restrict user registration to a select group of individuals.
There are several scenarios in which you might find invitation codes useful. For example, if you are running a private community or membership site, you may want to limit access to a specific group of individuals. Instead of allowing open registration, you can generate unique invite codes and distribute them to specific users. These codes act as an invitation, granting access to register on your website.
Additionally, invitation codes can be beneficial to prevent spam registrations. By requiring an invitation code during registration, you can ensure that only legitimate users can create accounts on your site, reducing the chances of spam or fake registrations.
In this article, we will set up user registration via invite codes in WordPress using the Invite Codes addon.
Activating the Invite Codes Addon
To get started, ensure you have ProfilePress installed and activated on your site. Then, activate the Invite Codes addon by going to ProfilePress>>Addons.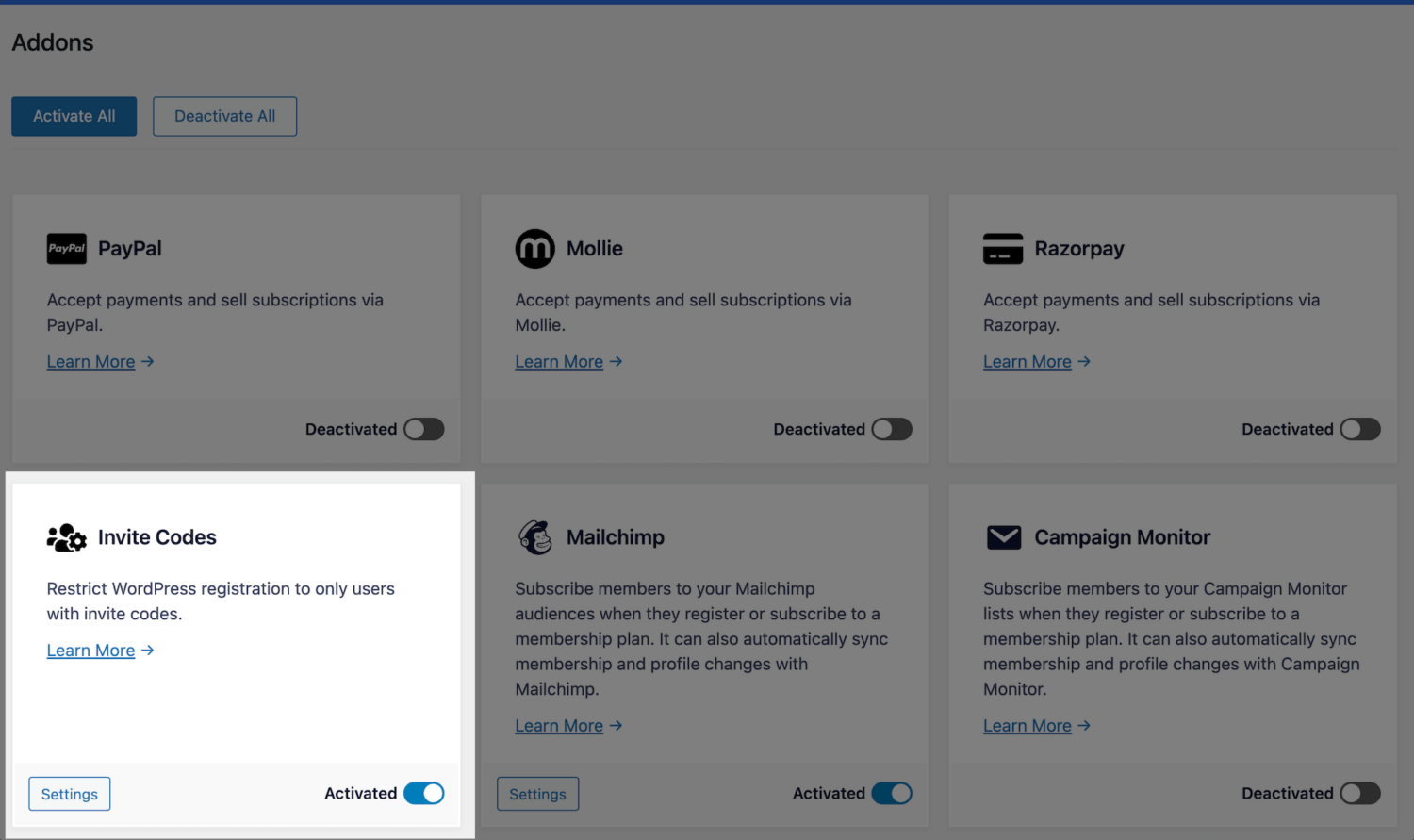 Setting Up Invite Codes Addon
After activating the addon, we need to create invitation codes.
Navigate to ProfilePress >> Settings >> Invite Codes and click the Add Invite Code button.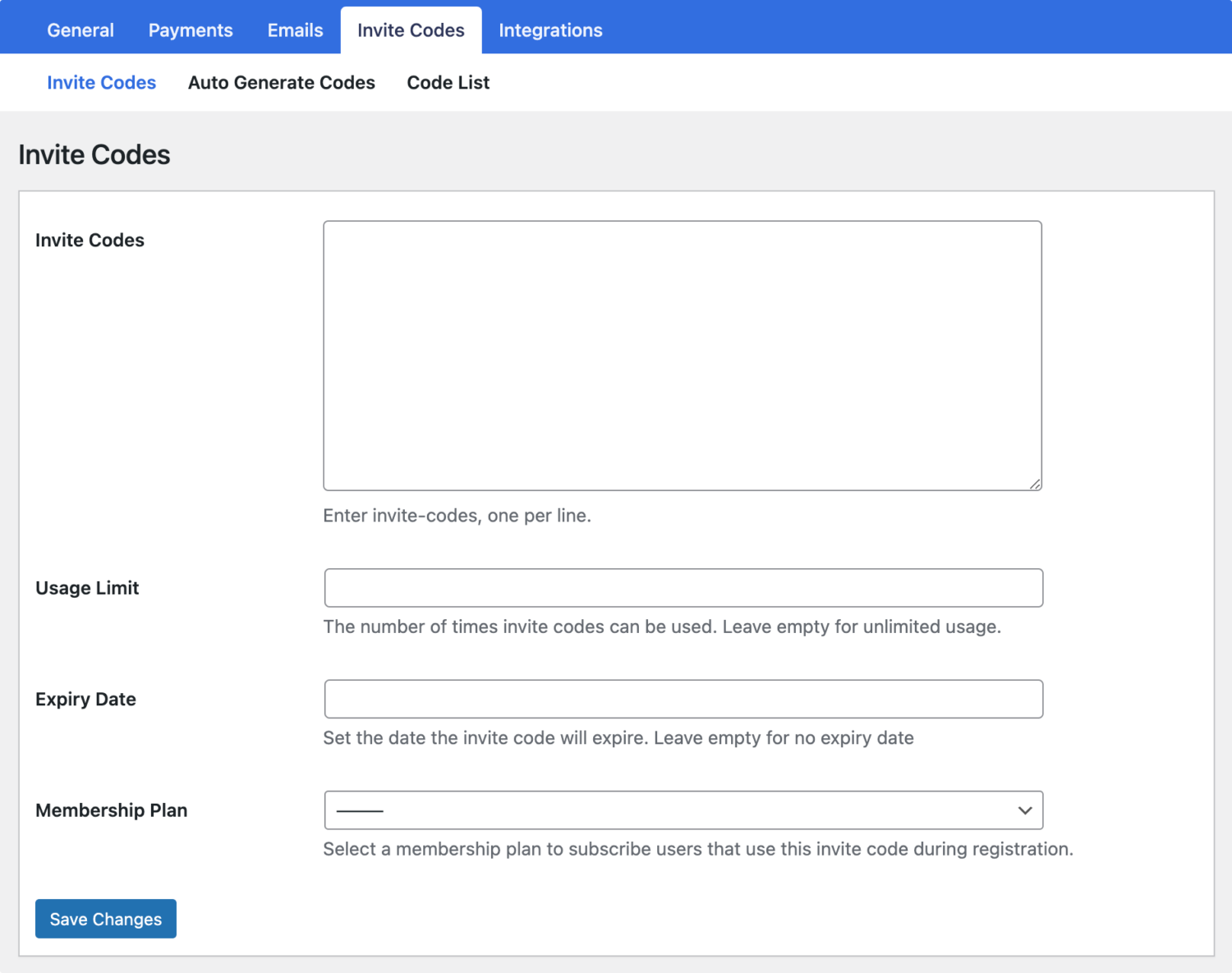 Enter as many invite codes as possible that you want to create, set the usage limit (number of users that can use the code), the expiry date, and finally, the membership plan to subscribe users to that use the invite codes.
Submit the form by hitting the Save Changes button, and you will be redirected to the page where you will see all your current invitation codes.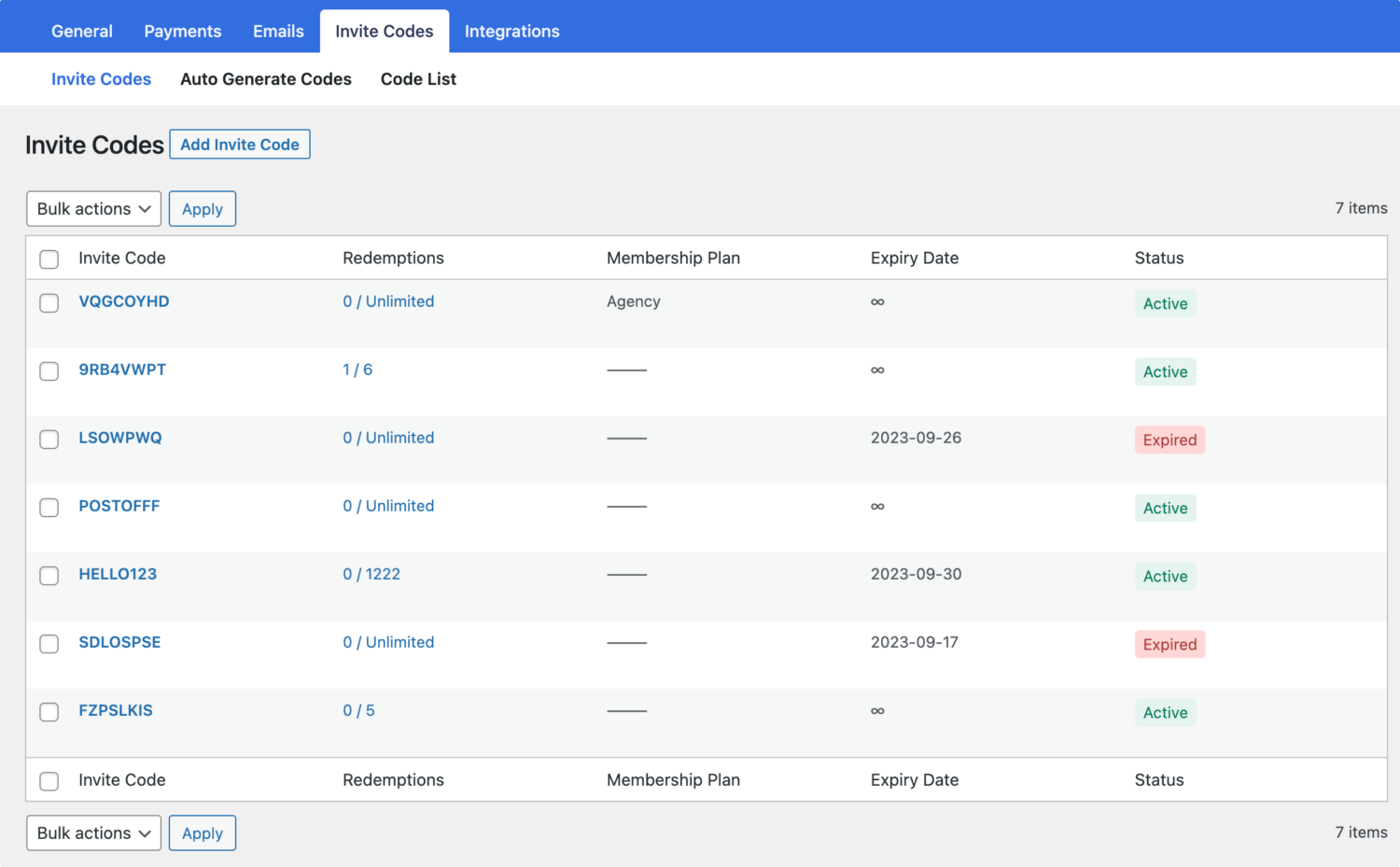 If you want to bulk generate invite codes automatically, the code generator feature is accessible by clicking the "Auto Generate Codes" submenu.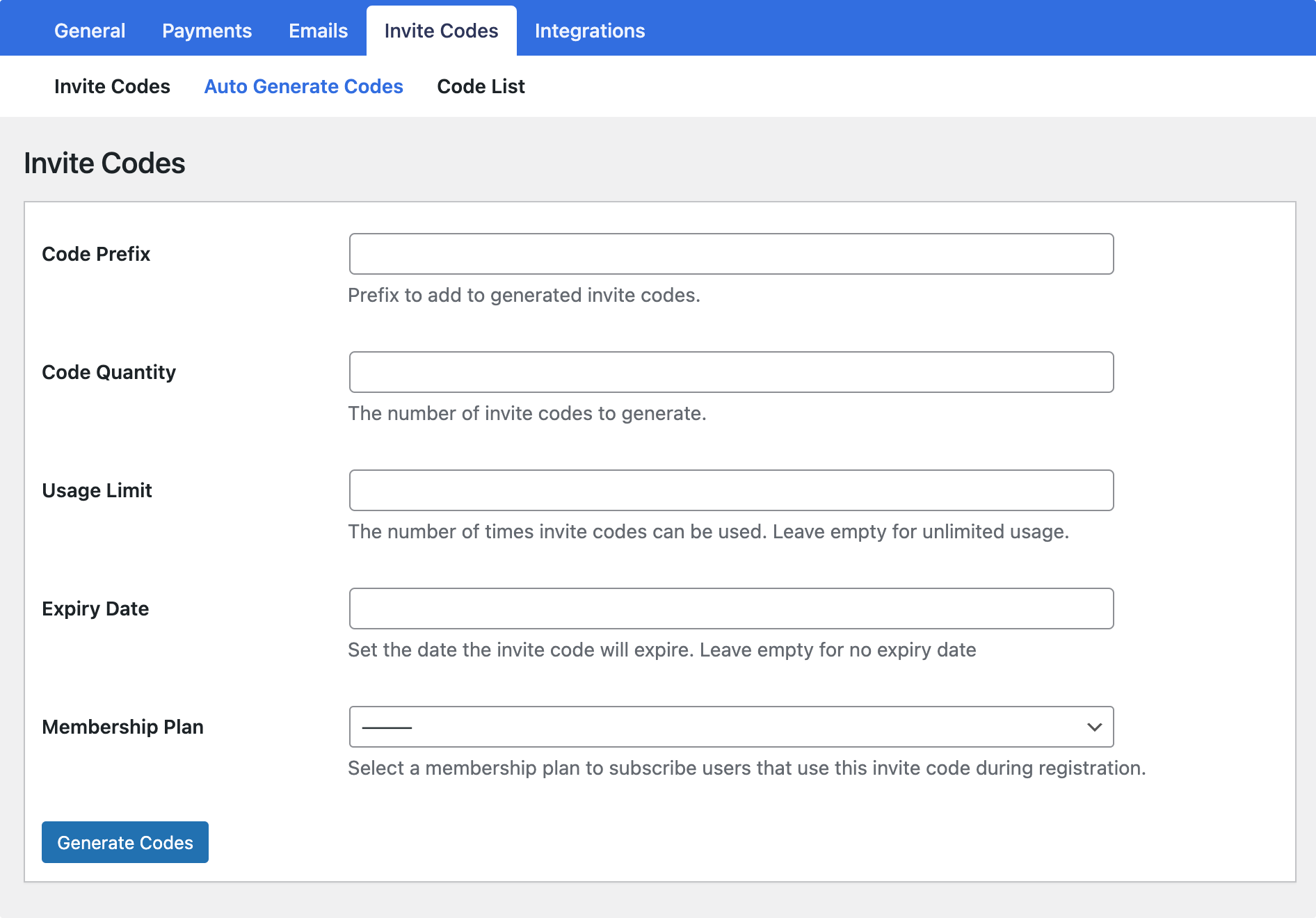 Say you want to email your users or list subscribers available invite codes that they can use and share with their friends; the "Code List" page provides an easy way for you to copy all generated invitation codes.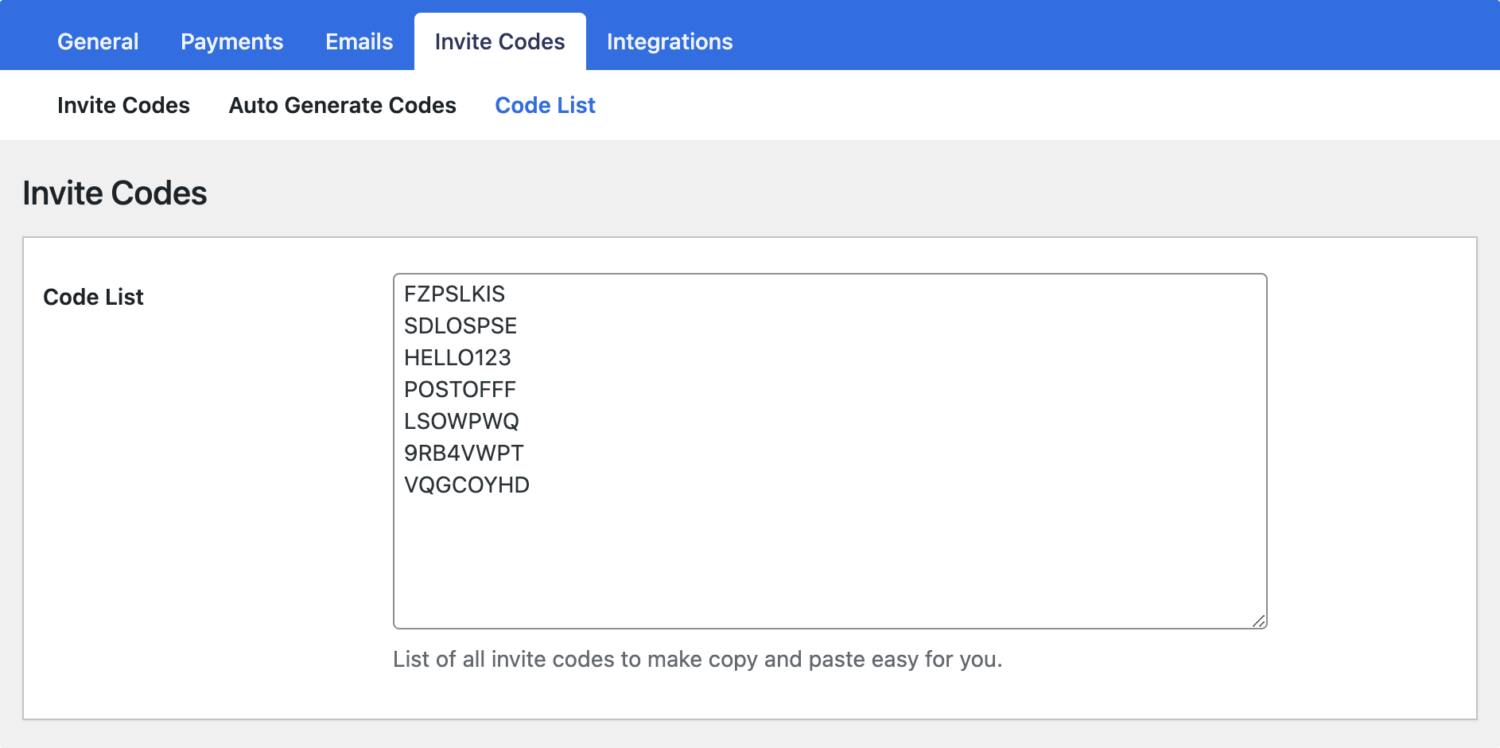 Integration with Registration Forms
We need to add the Invite Code field to our registration form to allow users to enter their invite code during registration.
If using the drag-and-drop builder, drag the Invite Code field to your preferred location in the form builder.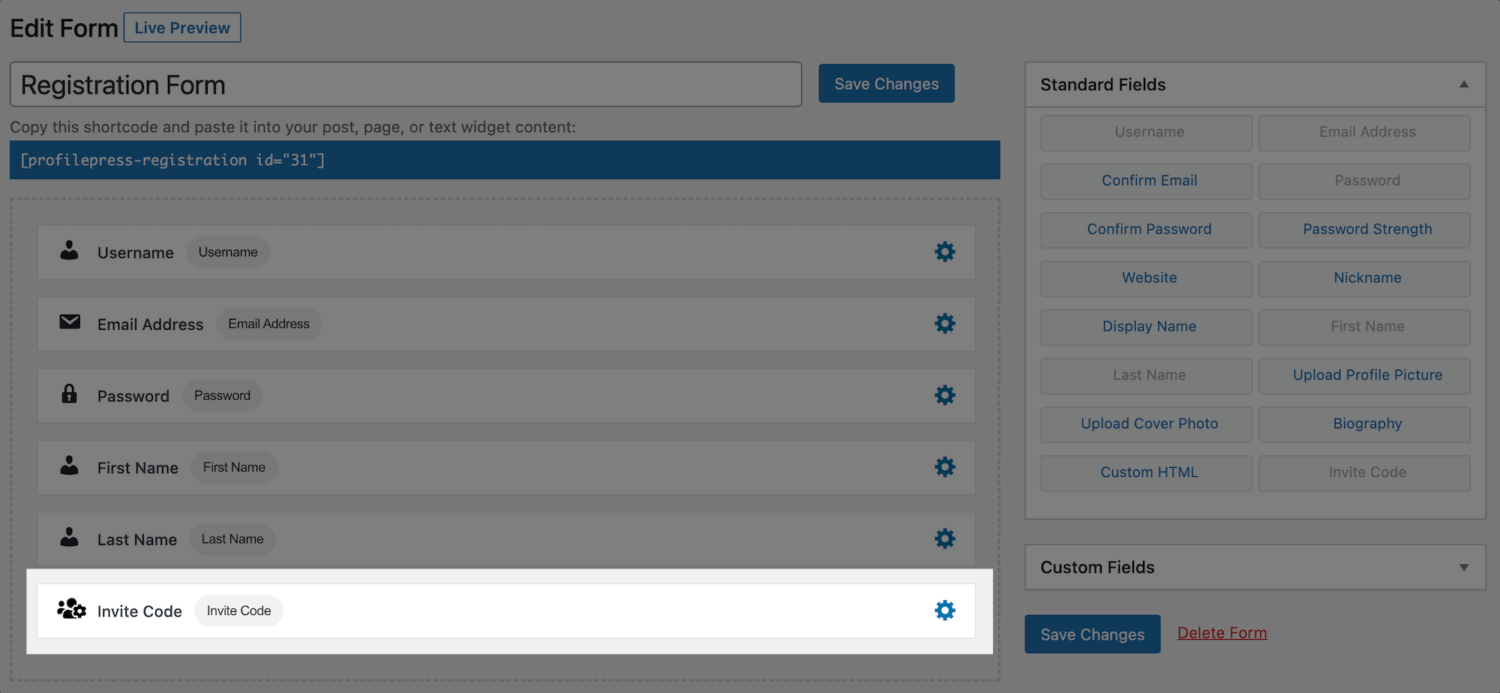 And if using the shortcode builder, add the [pp-invite-code] shortcode.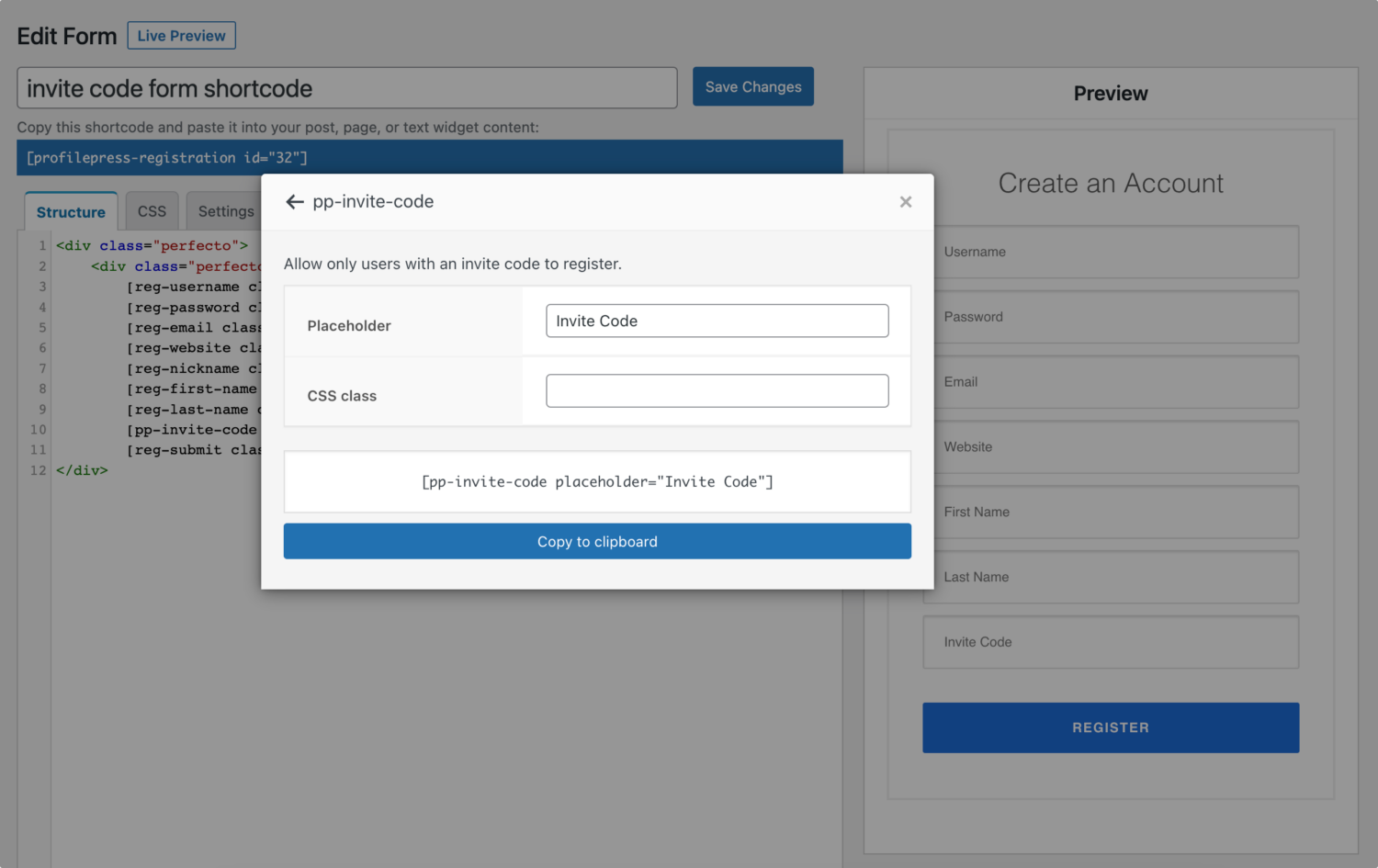 Below is a preview of a registration form with the Invitation Code field.
In conclusion, setting up user registration via invitation codes in WordPress offers numerous advantages for website owners. By implementing this feature, you can maintain control over who can register on your site, ensuring that only authorized individuals gain access.
Implement the best WordPress invitation codes plugin on your website today when you purchase ProfilePress and activate the Invite Code addon.