Setting Up The Manage Subscription Page
Setting Up The Manage Subscription Page
The manage subscription page allows your users to manage the email lists or audience they are subscribed to on your website and also be able to unsubscribe or subscribe to additional lists.
This "Email Notification" option is automatically added to the My Account page of your website when either the Mailchimp or Campaign Monitor addon is enabled.
Users can subscribe/unsubscribe to a list by ticking the checkbox beside the list title. They can also join more than one list at a time.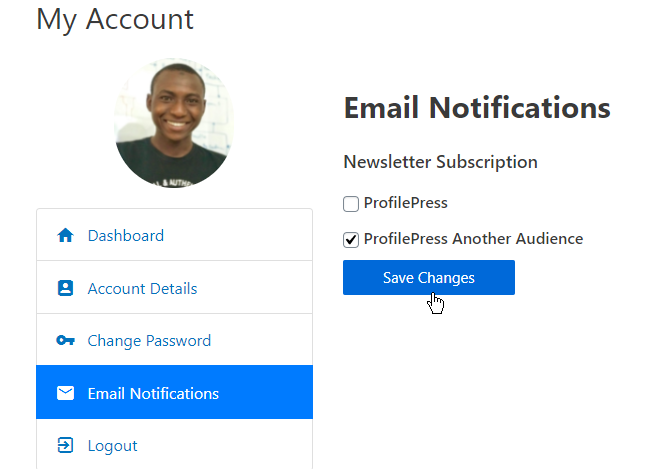 That's all