How to Restrict Access to your WordPress Site
How to Restrict Access to your WordPress Site
ProfilePress has a feature that allows you to restrict unauthorized users from accessing your website.
Global Site Access
You can decide to make the site accessible to everyone or to logged-in users only.
Redirect Page
When you restrict access to the website, you need to redirect users that try to access the site to another page or custom URL. Select the page from the drop-down or provide a custom URL to redirect users that are not logged in.
Pages to Exclude
You might decide to exclude additional pages besides the redirect page that will be accessible by everyone. You can select as many as you want here.
Accessible Homepage
This option allows you to make the homepage accessible to everyone. To activate just tick the checkbox.
Global Restricted Access Message
When users try to access a page they have no permission to view, this is the message that will be shown to them. You can customize it as needed.
Make sure to click on save changes when done.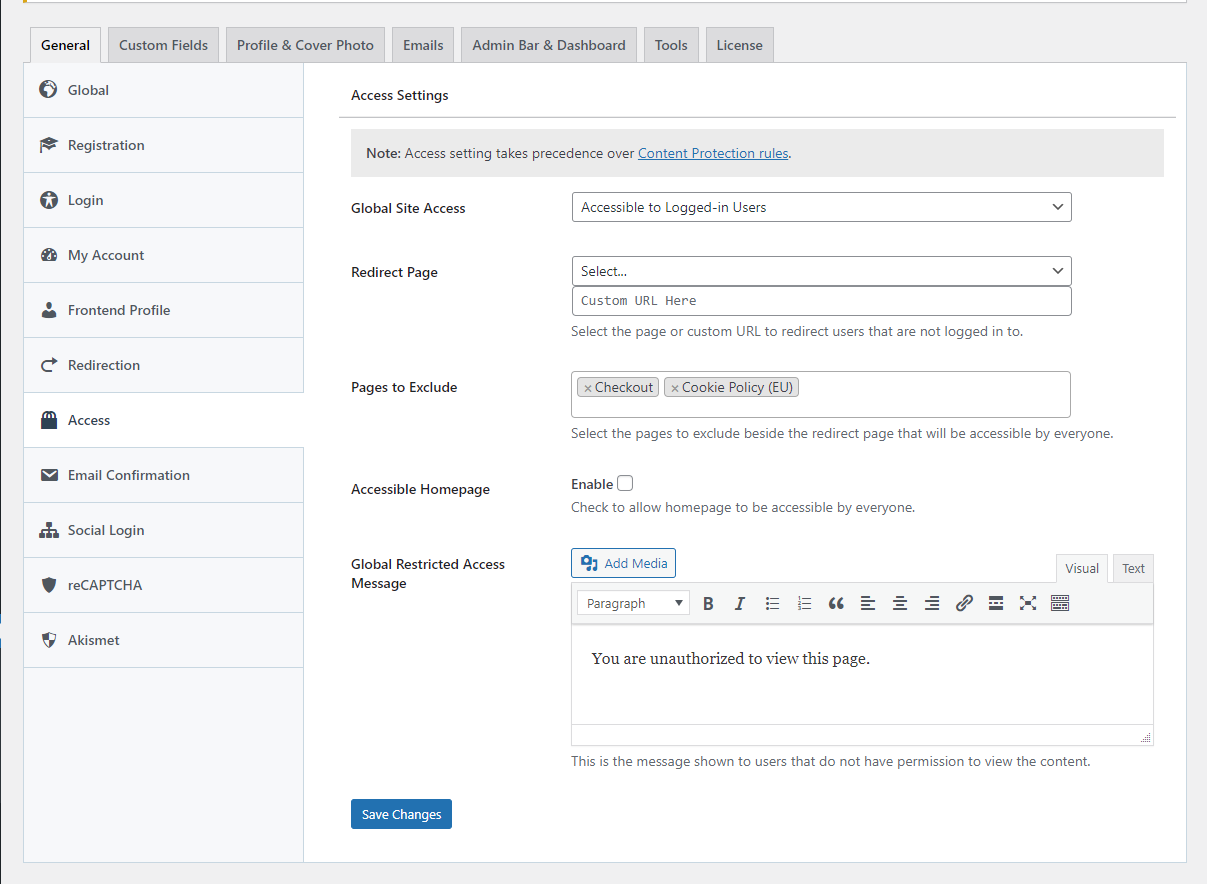 That's it ?