How to Sync/Export WordPress Users to Campaign Monitor
How to Sync/Export WordPress Users to Campaign Monitor
ProfilePress has a cool feature that allows you to export WordPress users or sync existing users to your Campaign Monitor list.
To get this going, you must have the Campaign Monitor addon active and set up.
You can decide only to sync users of a specific role or users subscribed to specific membership plans. The Sync Tool also watches for changes in your users and automatically synchronizes any detected changes with your specified list.
Synchronizing with Campaign Monitor
To use this tool, you must ensure you have set up a Campaign Monitor list.
Go to ProfilePress >> Settings >> Integrations >> Campaign Monitor.
Auto Sync
Enabling auto-sync allows the plugin to listen to changes in your WordPress user base and membership subscriptions and automatically sync them with Campaign Monitor.
For example, if your members or users update their profile information or change their account email address, their profile in Campaign Monitor will be updated to reflect the changes. Also, if you have every membership plan on your site set up to sync to specific Campaign Monitor list, when members subscribe to a plan, they will be added to the Campaign Monitor list you have configured for that plan. And if their subscription to that plan expires, they will be removed.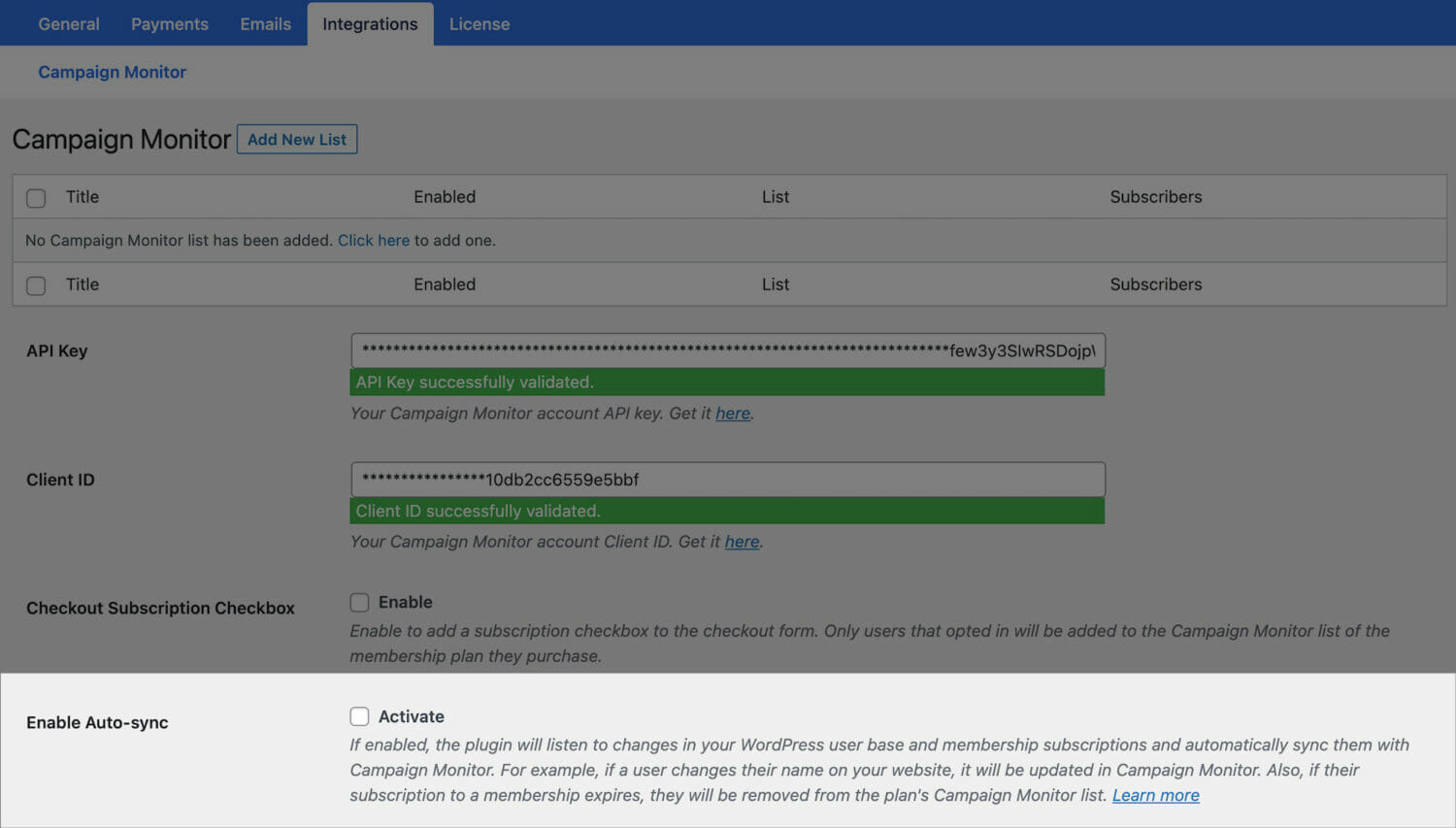 Manual Sync
This is used to import a bulk number of users to a Campaign Monitor list. For example, with a few clicks, you can import a specific user role or users subscribed to a particular membership plan to a Campaign Monitor list.
Still on the Campaign Monitor settings page. Scroll down to the Sync Tool section.

Click the "Click to Open Sync Tool" button and select a user role or Membership plan and the list to sync the users to. Finally, click the "Sync Users" button to start the process.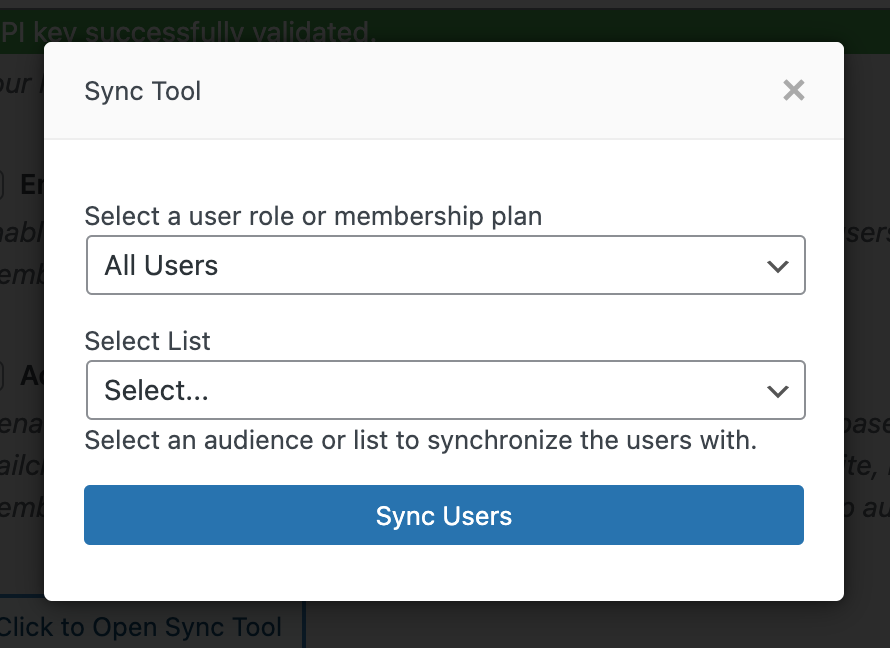 Wait for the syncing process to finish before closing the popup or modal.
The end.