Stop WordPress Spam Registration with Akismet
Stop WordPress Spam Registration with Akismet
Akismet is a powerful anti-spam service relied upon by millions of (WordPress) websites and communities to stop spams of any kind such as via blog comment, forum post, blog post, contact or feedback form submission and user registration.
Our Akismet addon helps to fight, stop and block spam registrations by ensuring all accounts are checked by Akismet before they are created.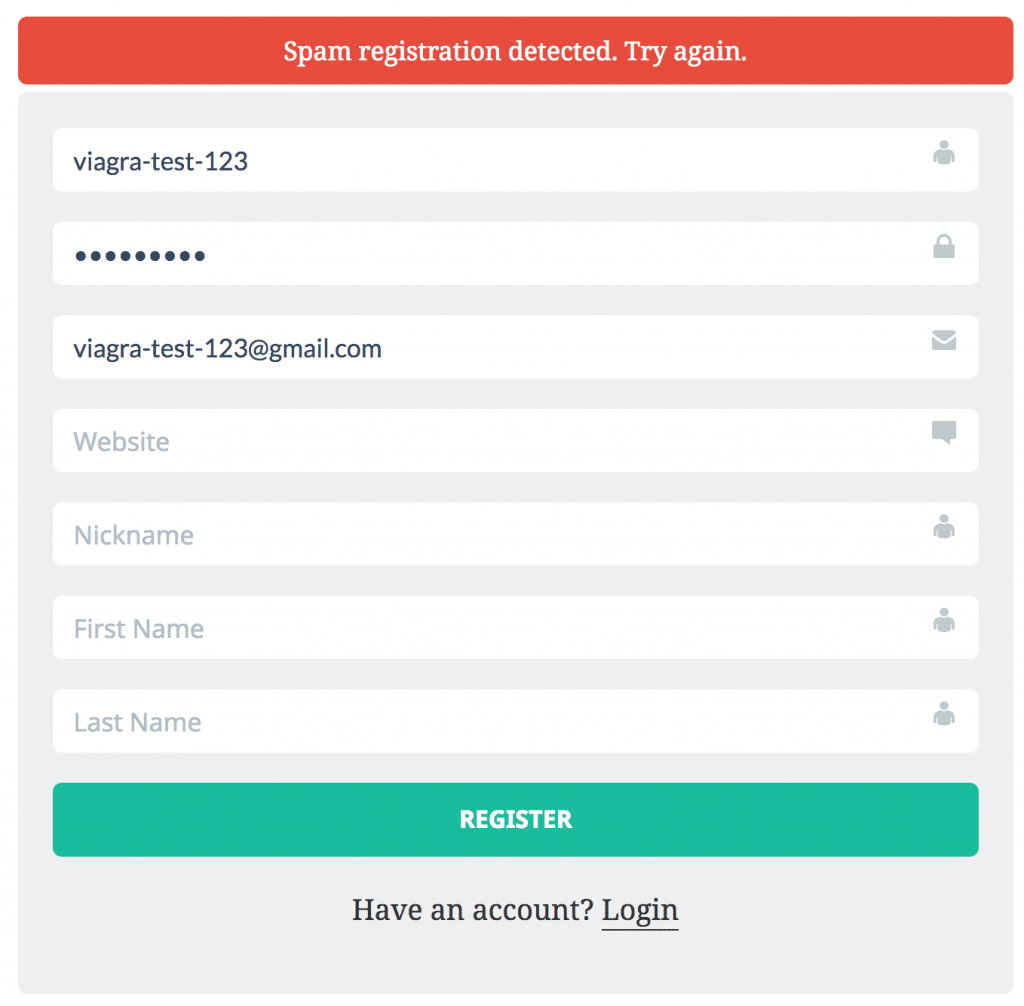 Setup Guide
To activate the addon, go to ProfilePress>>Addons. Scroll to the Akismet section and activate it.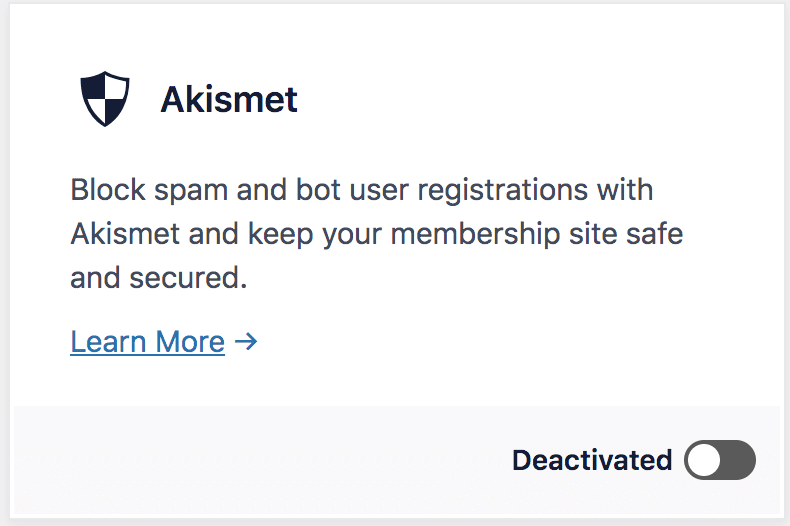 Go to Settings >> Akismet. Enter your Akismet API key and an error message for when a spam registration is detected.
Don't forget to save your changes.
If you have any pre-sale question, inquiring or contribution, please get in touch.