Sync BuddyBoss/BuddyPress Extended Profiles with WordPress
Sync BuddyBoss/BuddyPress Extended Profiles with WordPress
The BuddyPress Profile Sync addon provides a 2-way synchronization between WordPress profile fields with BuddyPress/BuddyBoss extended profile.
To get this profile syncing between WordPress and BuddyPress/BuddyBoss working on your WordPress-powered site, ensure you have the addon enabled.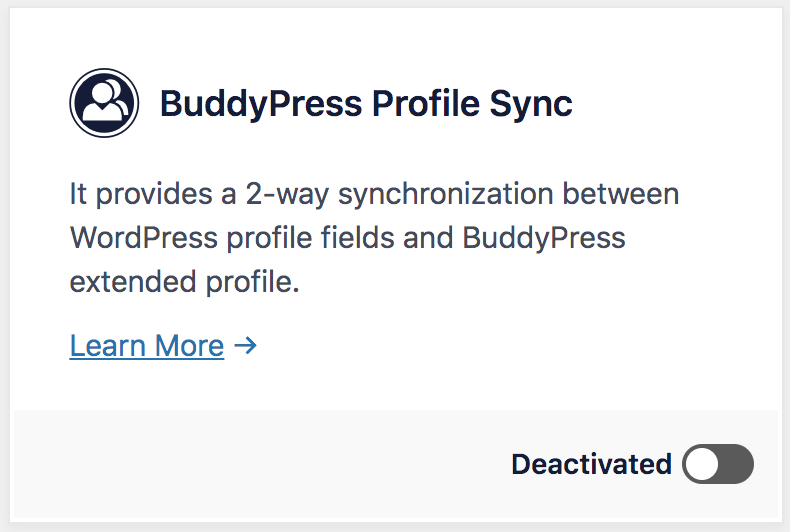 After activating the addon, an Activate Sync checkbox will be added to the ProfilePress admin pages for creating and editing custom profile fields.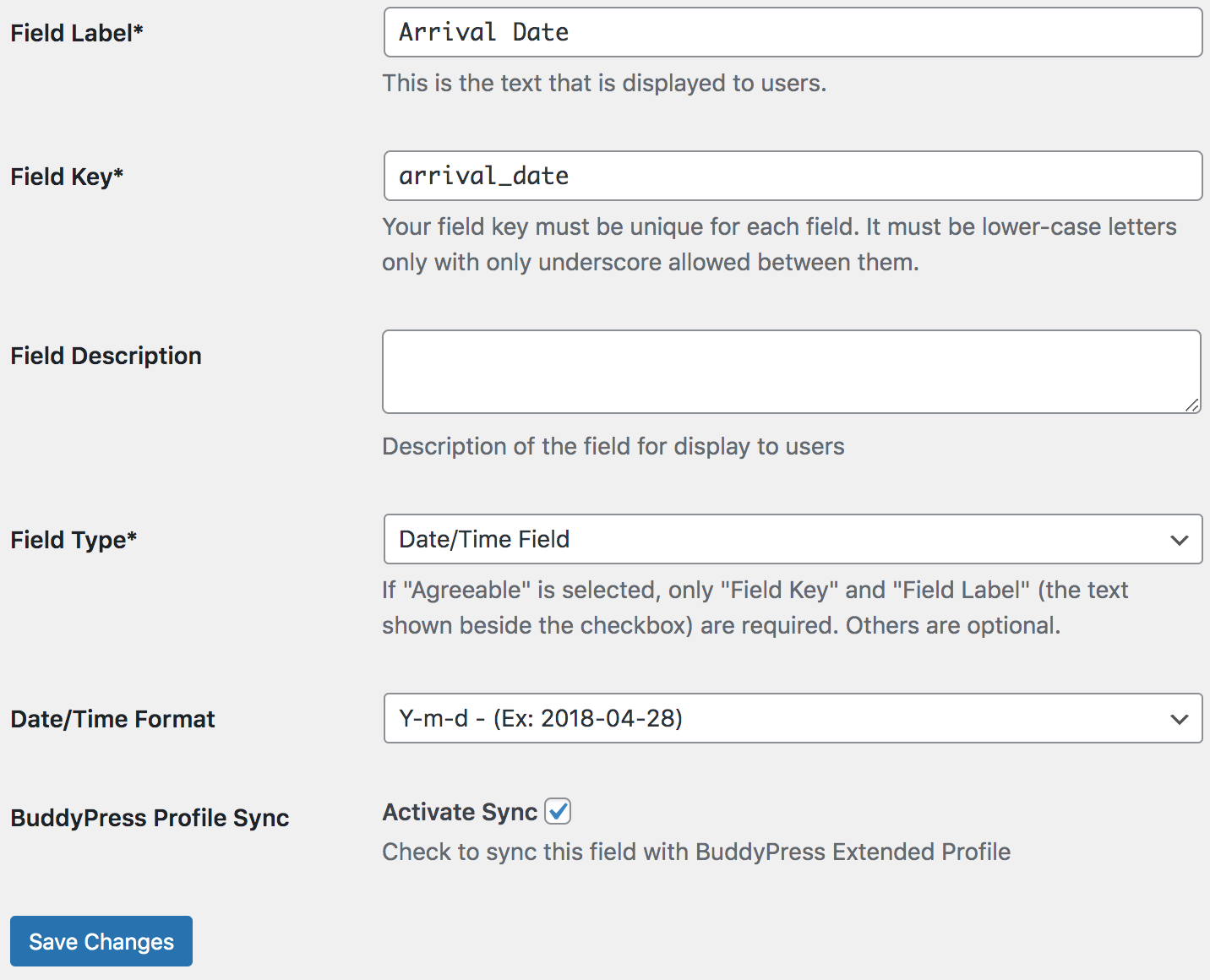 When creating a new custom profile field and you check it, a corresponding extended profile(xprofile) field type will be created in BuddyPress/BuddyBoss.
If you are editing an existing profile field and you uncheck the checkbox, the corresponding xprofile field will be deleted. And if you recheck, a corresponding new xprofile field will be recreated.
How the 2-way Syncing Works
When users sign up via your registration form or edit their profile information with profile fields synced with BuddyBoss/BuddyPress, on submission of the data entered into the fields, the data automatically get synchronized between them.
The same information is available everywhere, including when viewed on WordPress & BuddyPress admin profile pages, as well as the My Account page.
Say you created a "textarea" custom field to collect the home addresses of users; when this field is updated in the BuddyPress profile edit screen, the data get synced with the corresponding default profile of the users and vice-versa.
Synchronization happens at the following stages.
The following BuddyPress profile field types are supported for syncing with the WordPress profile.
Textbox / text field
Datebox / date field
Selectbox / select dropdown
Multi Selectbox
Checkbox
Textarea