How to View Error logs
The first troubleshooting step to do whenever you are having issues with our plugin is to check the Error logs.
ProfilePress logs many errors that occur while using the plugin. The Social Login Error Log section contains errors related to the social login while the Debug Error Log section contains every other logged error.
Viewing and Deleting Error Logs
Go to Settings >> Tools. If there is an error log associated with either Debug Error or Social Login Error Log, you can view them in their respective box. Also, you can also delete the errors too.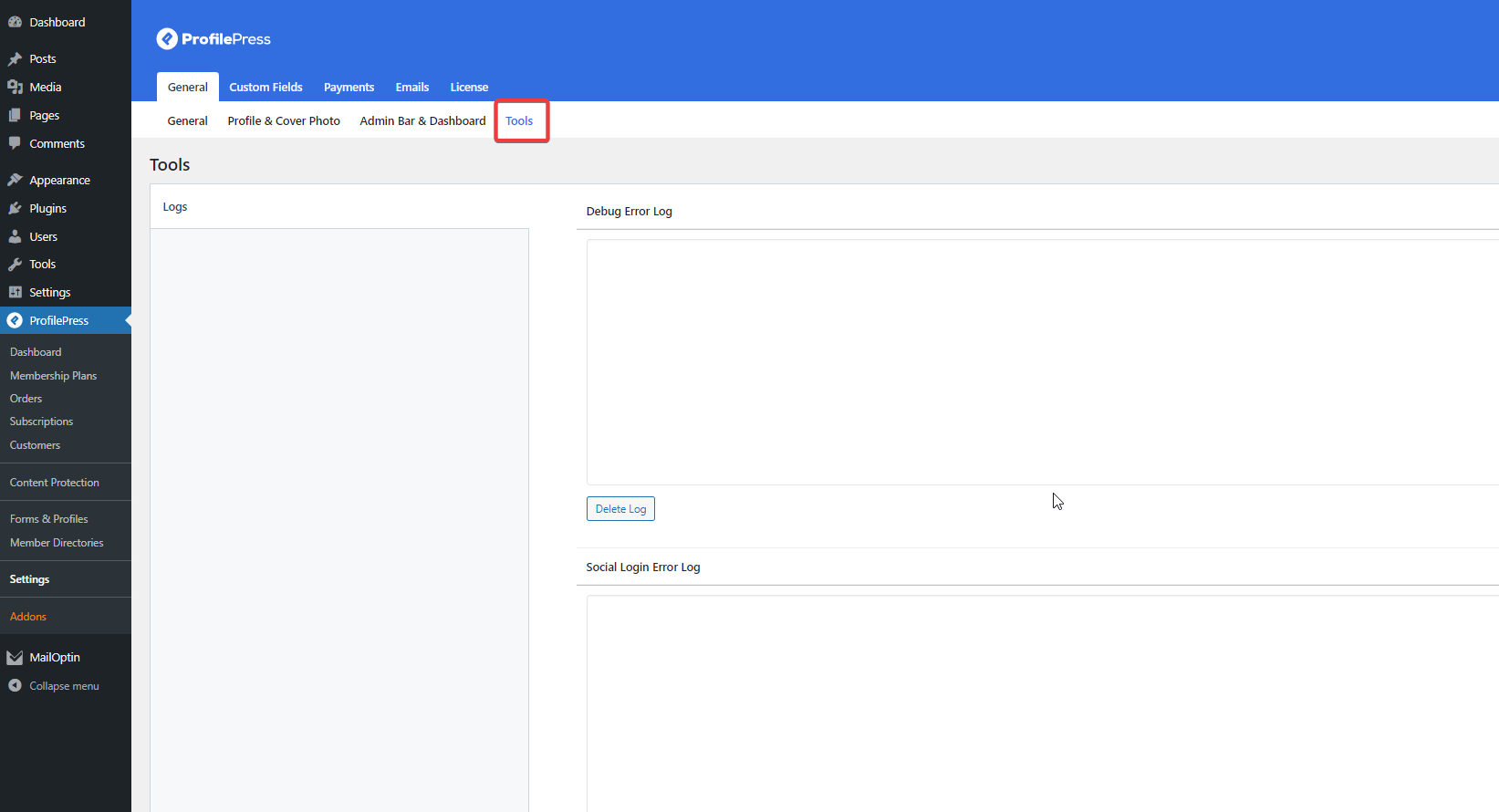 La fin!