How to Restrict Visibility of Elementor Contents in WordPress
How to Restrict Visibility of Elementor Contents in WordPress
ProfilePress integrates with Elementor website builder so you can control the visibility and restrict access to certain contents, elements, sections and widgets based on your users' logged-in status, roles and membership plans.
Elementor Content Restriction
ProfilePress adds a content restriction feature to every container, element and widget you use to build your WordPress site with Elementor so you can control who can see your contents.
To restrict any content, open the Advanced tab after you select an element, container, section or widget.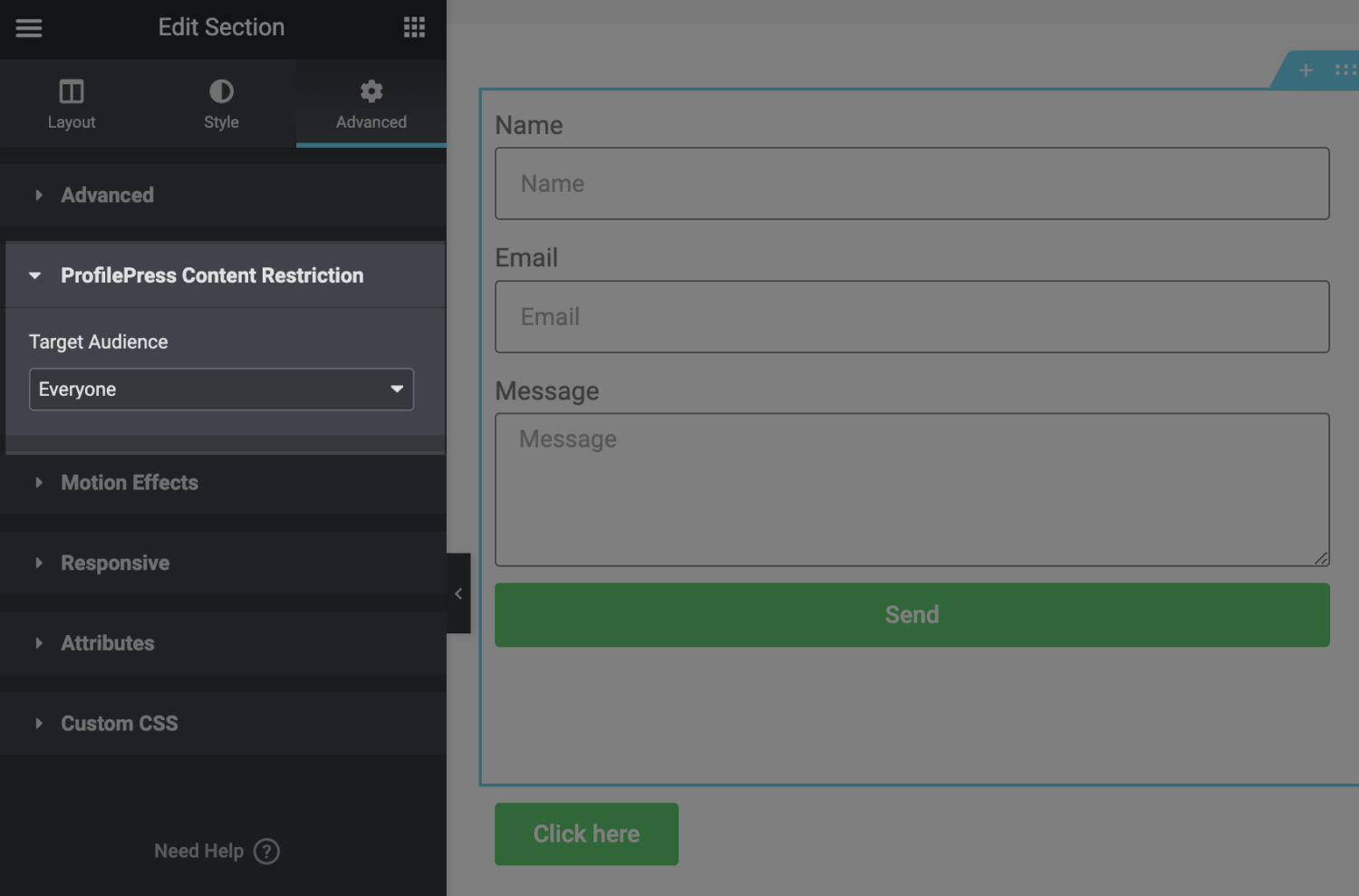 To restrict the content to users that are logged out or not logged in to your WordPress membership site, set the Target Audience dropdown to Logged-out Users.
To restrict the content to Logged in Users, set the Target Audience dropdown to Logged-in Users. This will cause the content to be available only to users logged in to your WordPress site.
You can further restrict the content to logged-in users that have an active subscription to specific membership plans or users of certain user roles.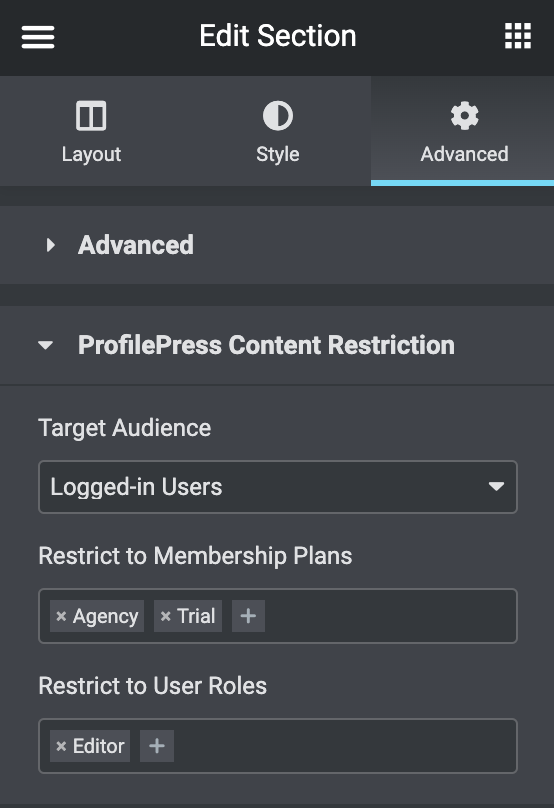 Setting up Alternate Content
When editing an element or widget (not sections or containers), an added "Alternate Content" setting is shown, which can be used to show alternate content when the widget is restricted.
The alternate content can be the Global Restrict Access Message which you can customize from Settings >> General >> Access, or you can write a custom one.

Don't forget to save your changes when done.
See also: WordPress Navigation Menu Restriction & Visibility Control.