WordPress Navigation Menu Restriction & Visibility Control
WordPress Navigation Menu Restriction & Visibility Control
If you run a membership or community website powered by WordPress, chances are you want to restrict or control the visibility of your WordPress navigation menus.
ProfilePress membership plugin integrates with the powerful menu restriction plugin, Nav Menu Roles, so you can protect or restrict the WordPress site menu to specific user roles, logged-in or logged-out users or paid members.
How to Restrict WordPress Navigation Menu
We need to install and activate the Nav Menu Roles plugin to get started.
Go to your WordPress dashboard, click on Add New under the Plugins menu, type in "Profile Builder" into the search bar, and then click on the Install Now and Activate buttons.

After installing the plugin, go to Appearance > Menus and expand your menu item.
If you only want to show this menu item to logged-in users, you can choose who can see it based on role and now also based on the member's active membership plan.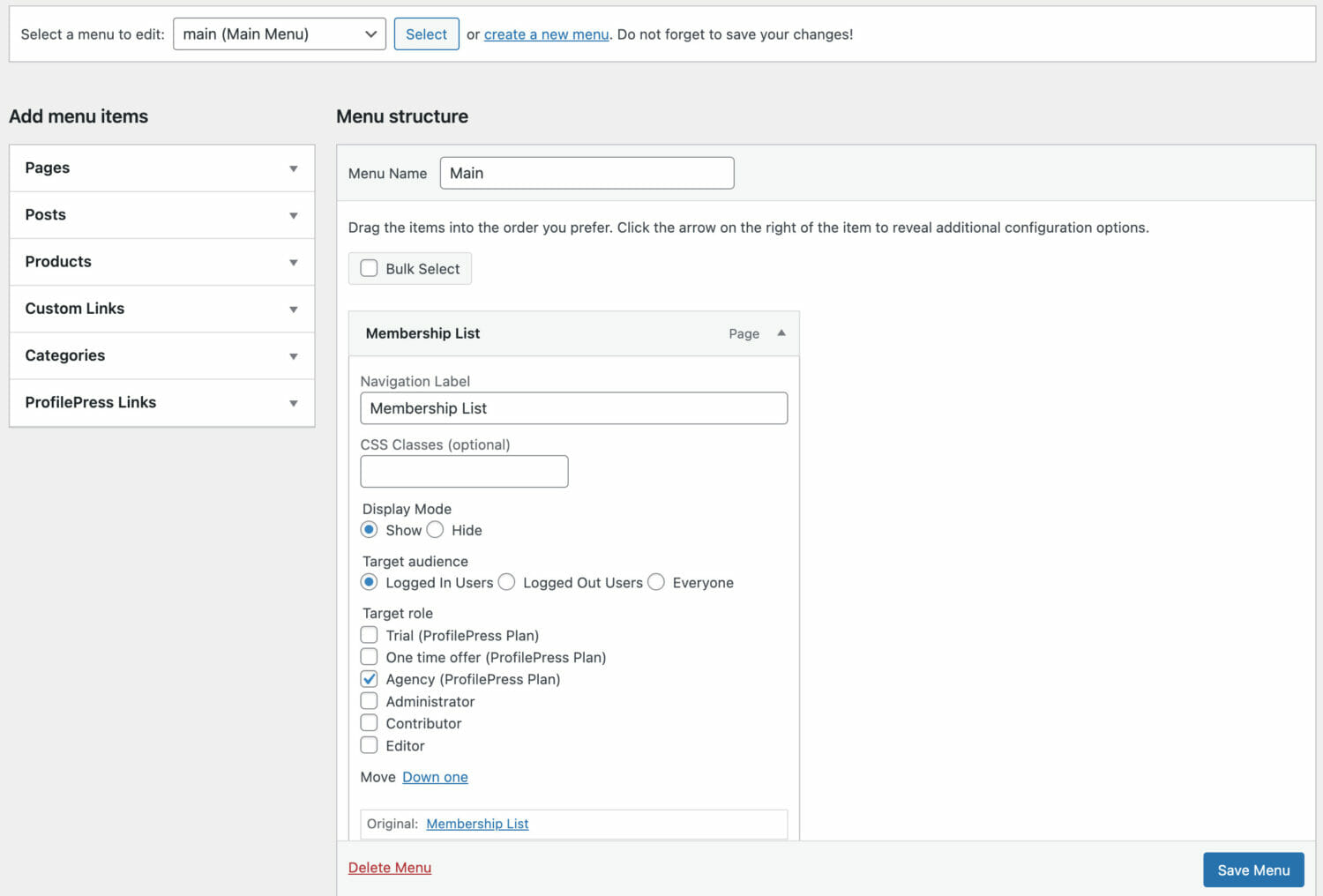 The "Display Mode" setting lets you decide whether to hide or show the menu.
In the "Target audience" setting, you can decide whether to show the menu to all users, logged-in or logged-out users.
Finally, select the role or membership plan to restrict the menu.
Don't forget to save the changes.
Conclusion
ProfilePress has been designed as a complete WordPress membership and user management plugin that is both flexible and easy to use. Use ProfilePress today to restrict and control the visibility of the WordPress navigation menu.