Add Users to Campaign Monitor Based on Membership Plans
Add Users to Campaign Monitor Based on Membership Plans
ProfilePress Campaign Monitor addon is incredibly powerful. For example, it can automatically add registering users to specific Campaign Monitor lists or give your users the option to decide which list to subscribe to.
This article will show how to add users, members, or customers to specific Campaign Monitor audiences based on the membership plan they purchase or are subscribed to.
Firstly, ensure you have the Campaign Monitor addon activated and configured.
Go to ProfilePress >> Membership Plans.
Create a new plan or click the title of an existing one to open up the edit page.
Scroll down to the "Downloads & Integrations" metabox. Next, click on the Campaign Monitor tab and select the Campaign Monitor list to add members and customers that subscribe to the plan.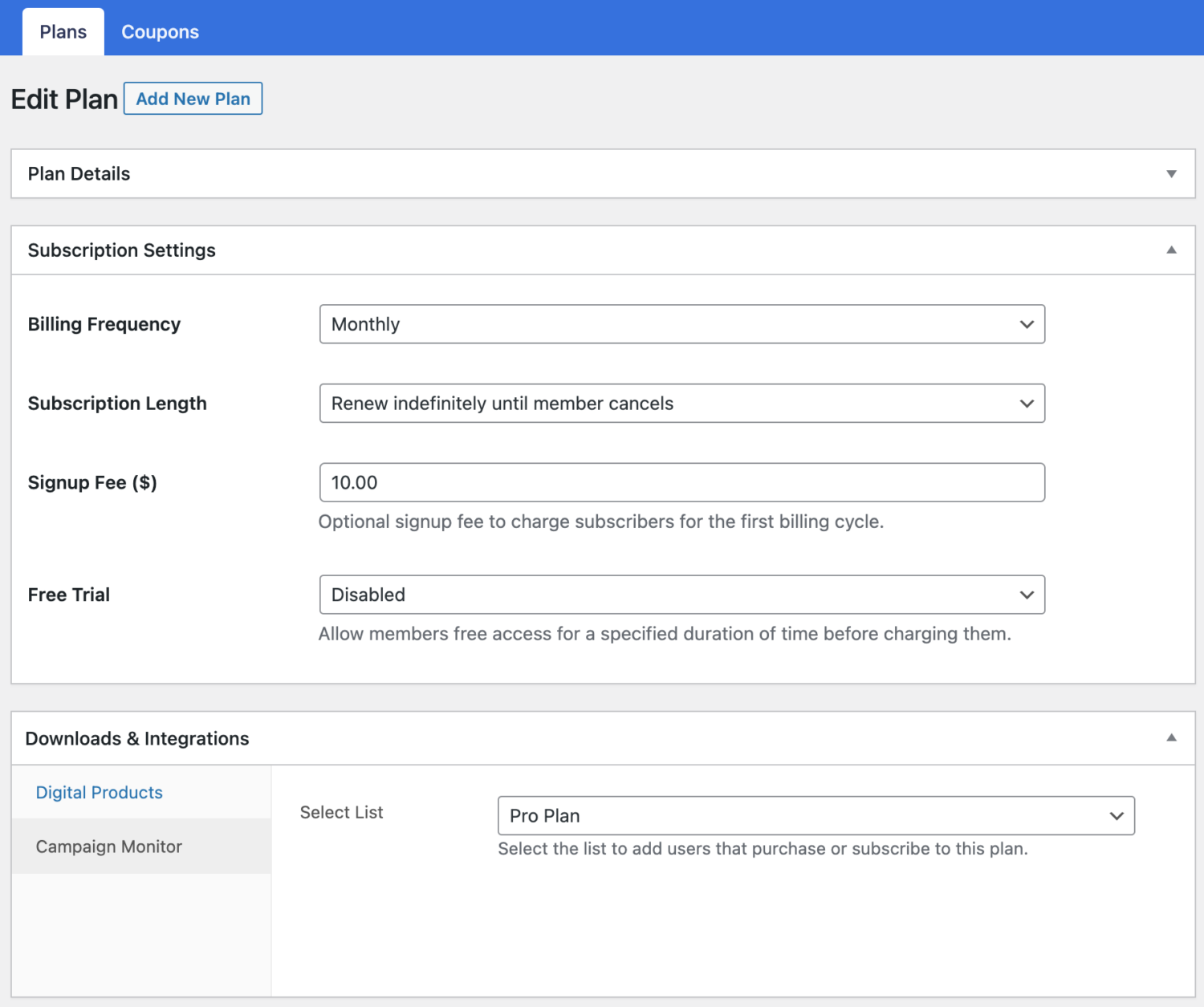 When you are done, don't forget to save your changes. Easy Peasy!
If you want to ensure users who unsubscribe or whose subscription to this plan expired are removed from the Campaign Monitor audience, ensure you have Sync enabled on the Campaign Monitor setup page.