Manage WooCommerce Billing & Shipping Fields
Manage WooCommerce Billing & Shipping Fields
The WooCommerce addon lets you import your billing and shipping address fields as Custom Fields so that:
Registering users can fill them during registration.
Logged-in users to manage and edit the fields data via the frontend edit profile forms and My Account page.
The billing and shipping addresses can be displayed on users profiles.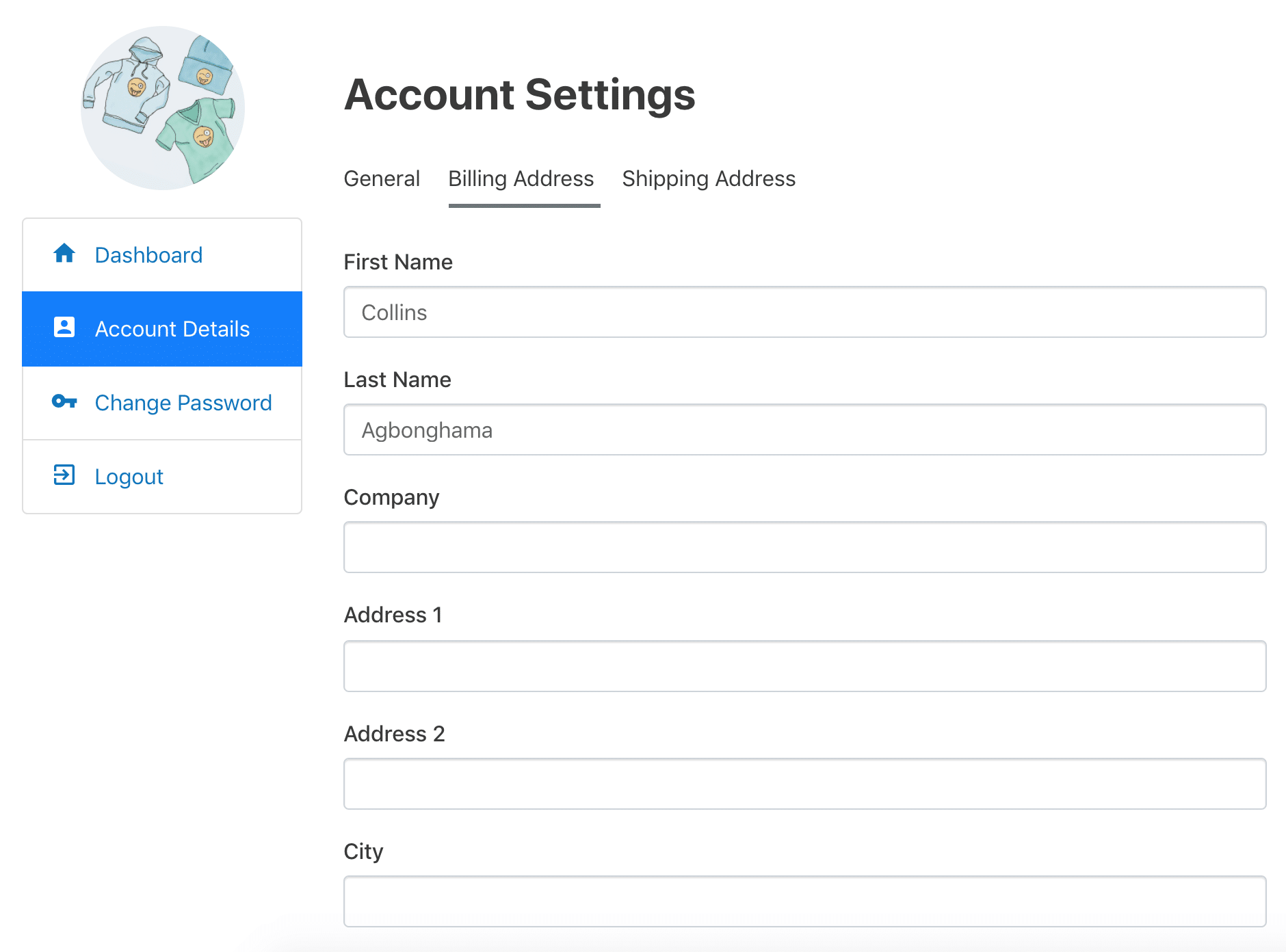 Importing WooCommerce Billing & Shipping Fields
Before you can import WooCommerce billing and shipping address fields, ensure the WooCommerce addon is enabled.
Go to Settings >> Custom Fields and click the "Import WooCommerce Fields" button.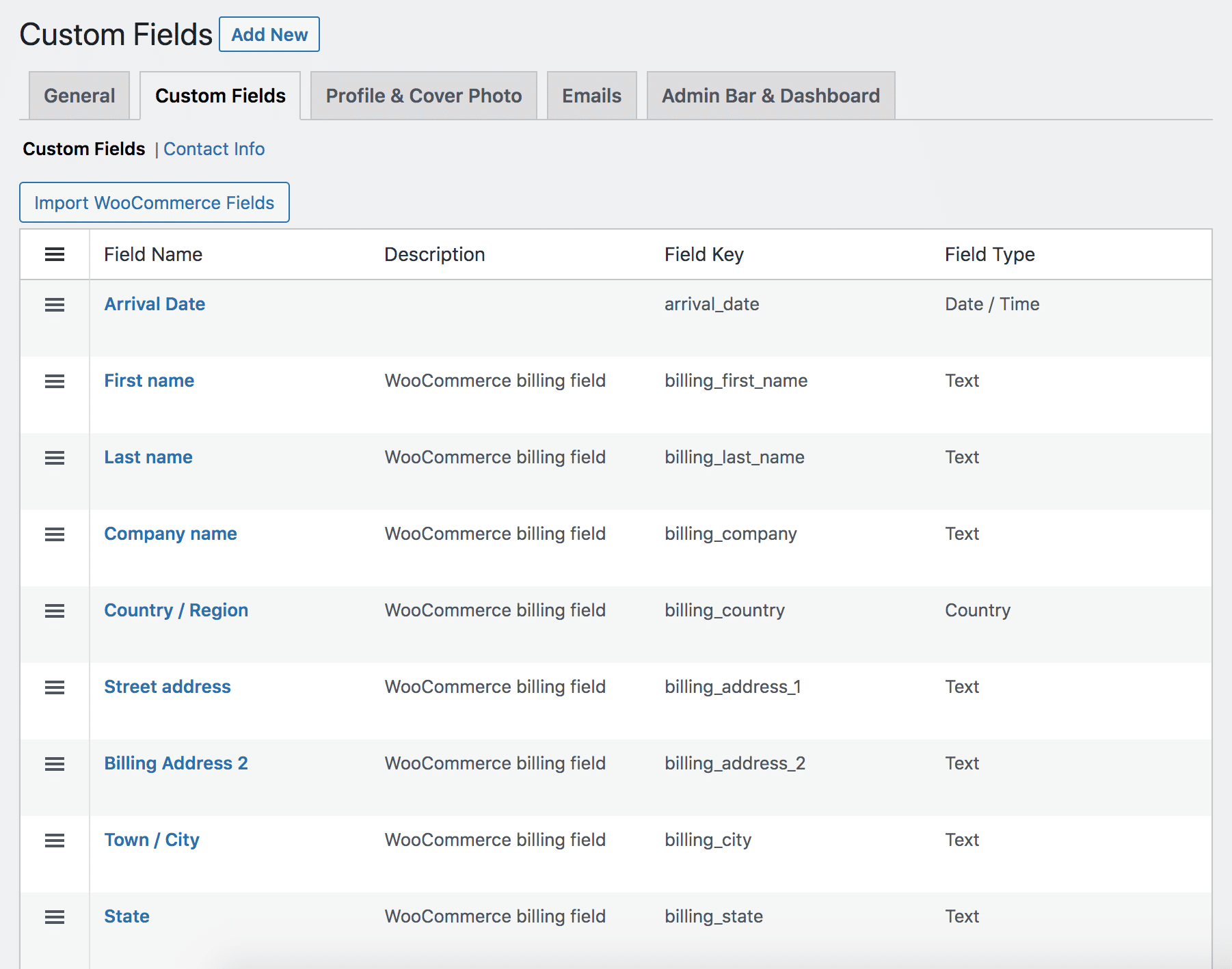 That's it.