How to Create a Pricing Table in WordPress
Looking for how to create a pricing table in WordPress to display and sell your membership plans?
In this article, you will learn how to create a pricing table using the Pricing Table by Supsystic.
Let's say we are selling a service or a product to the visitors of our demo site. Here's what we need to do to get our online business up and running:
Create Membership or Subscription Plans
Build a Pricing Table
Add Membership or Subscription Plans to the Table
Create a Pricing Page
Before we take a detailed look at each step, we need to install and activate the pricing table plugin on our WordPress site.
Installing the Pricing Table Plugin
Login to your WordPress site dashboard. Click on the Add New option under Plugins, then click on the Add New button at the top, and type in "Pricing Table by Supsystic" in the search bar.
When it appears in the search results, click on the Install button beside it and then the Activate button.

Creating Membership or Subscription Plans
To create membership or subscription plans, you need a membership plugin. There are plenty of plugins out there, but very few match ProfilePress. It offers many features, and it's super easy to use.
In a separate article, we have covered how to create membership or subscription plans using ProfilePress.
By the end of that tutorial, you would create 2 or 3 plans along with separate checkout links for each plan.
Copy those links. You will be inserting them into the pricing table.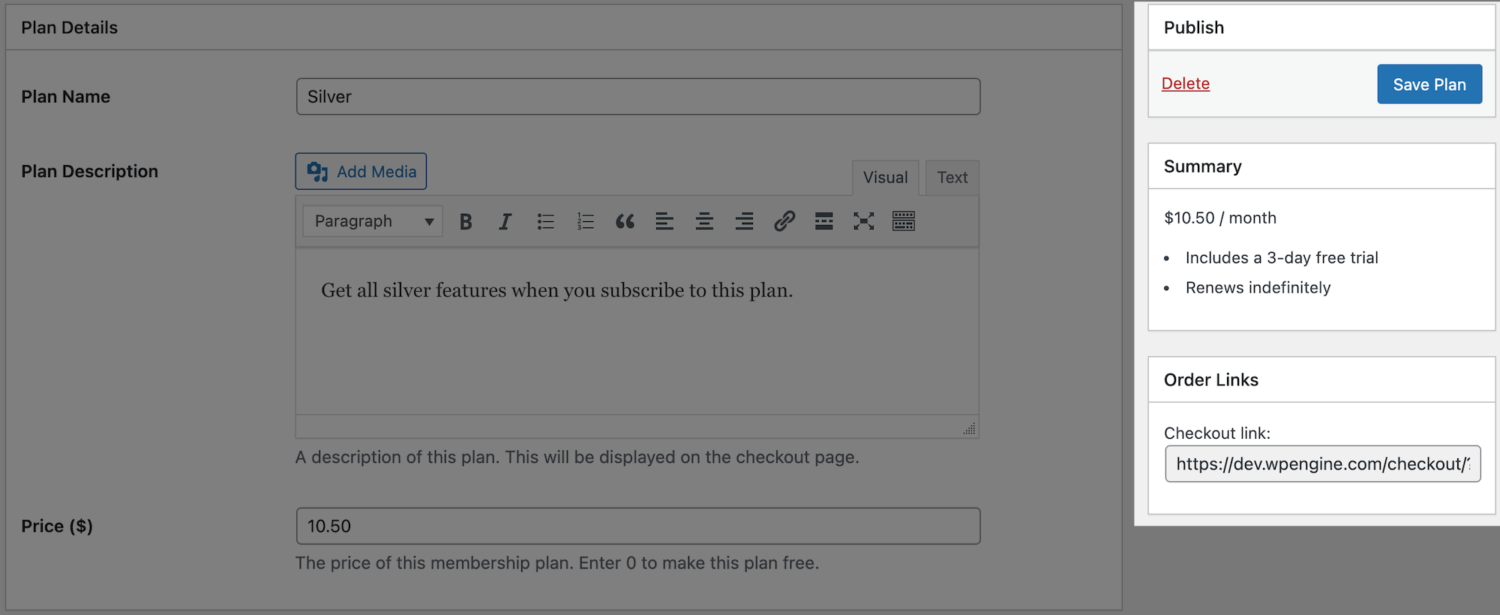 Building the Pricing Table
We will use the Pricing Table by Supsystic to create a simple pricing table on our demo site.
Install and activate the plugin on your WordPress site.
Then go to Pricing Table by Supsystic and select Add New Table.
You will need to select a pre-built pricing page template on the next page and then name the table.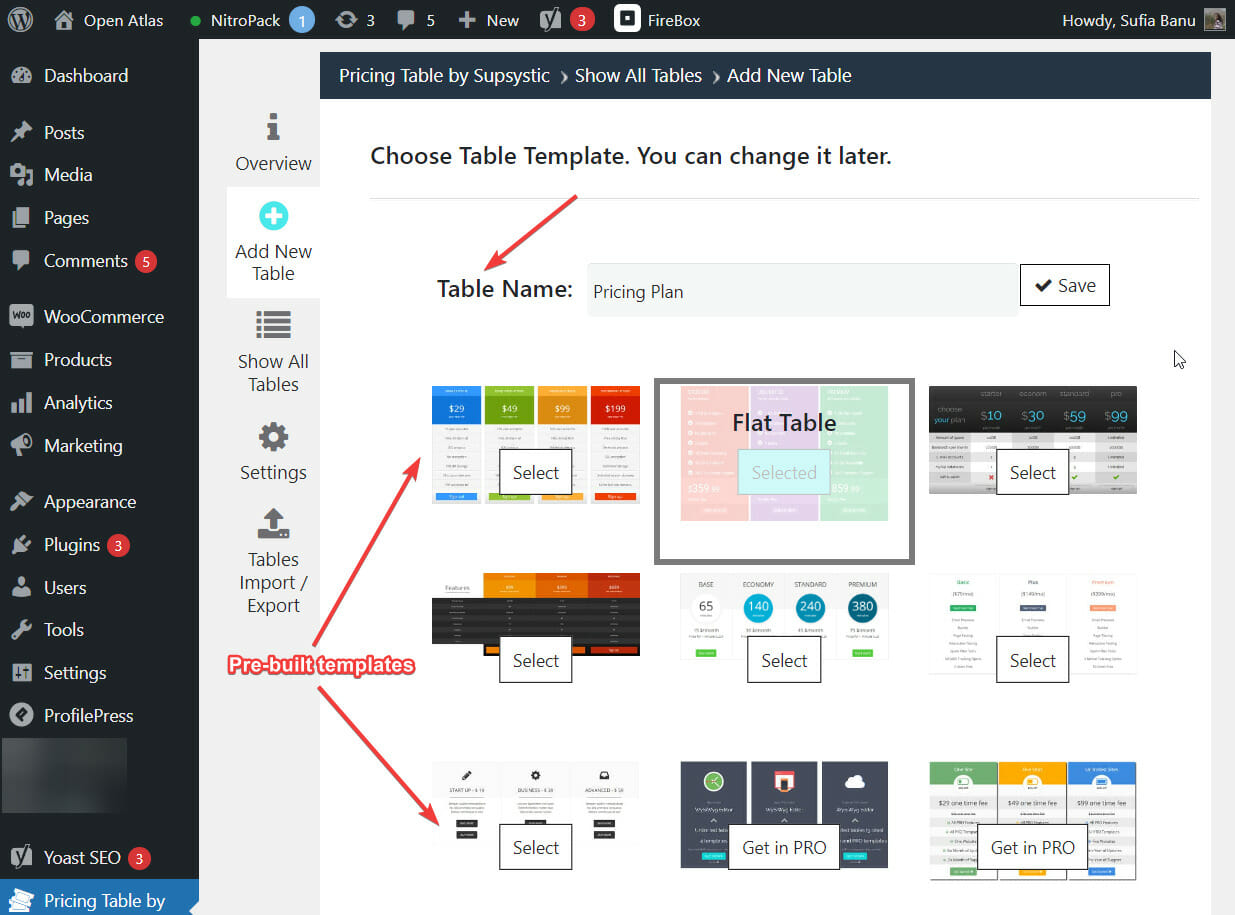 Now, it's time to modify the template according to your needs. For example, you can change the text colour and icons, add images, buttons, and links, and add or delete cells, among other things.
All you need to do is place your cursor where you want to make the modifications, and the plugin will show you options you can use to make the changes.

This is how the template looked at the beginning: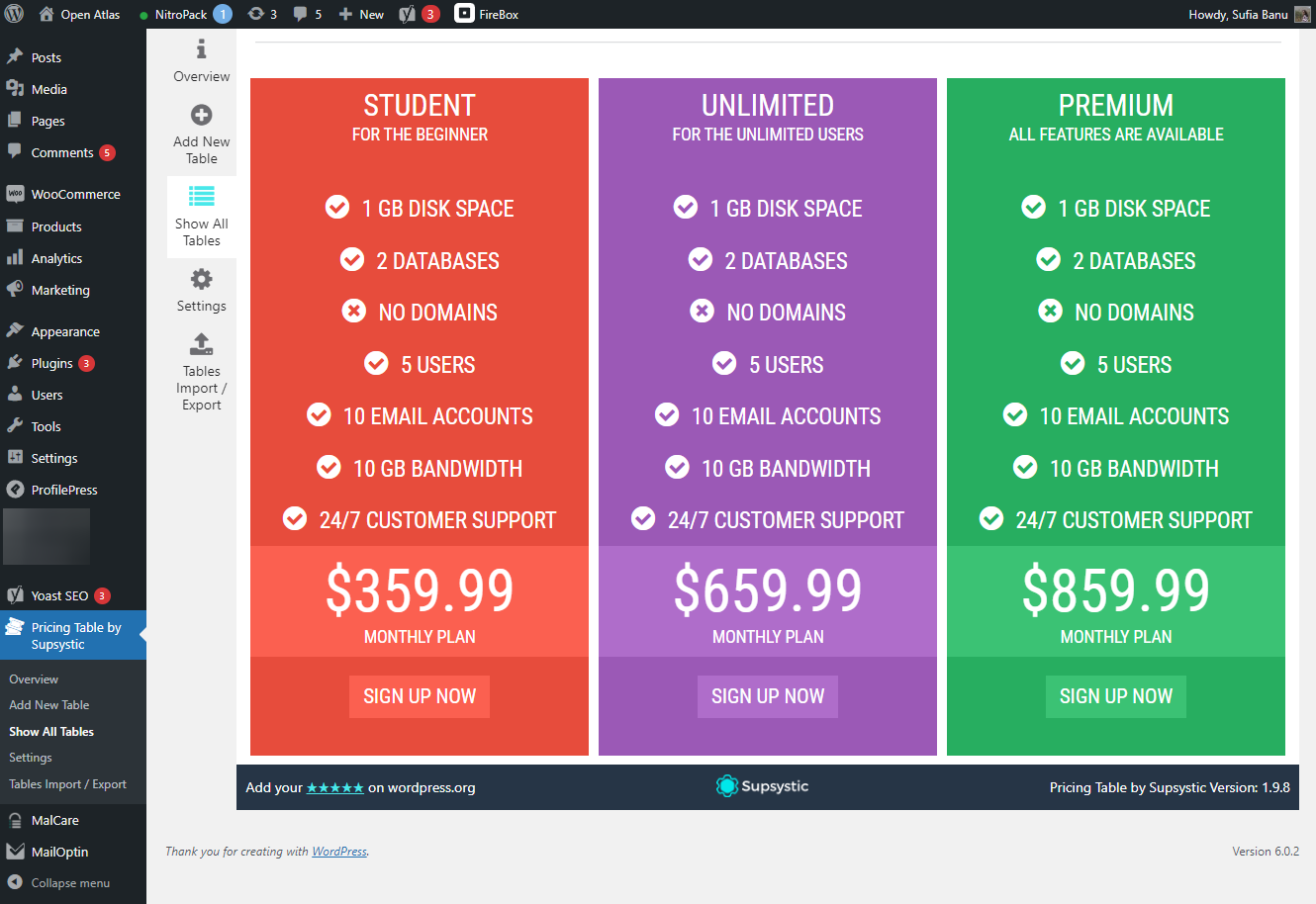 And this is the final version of the pricing table after modification: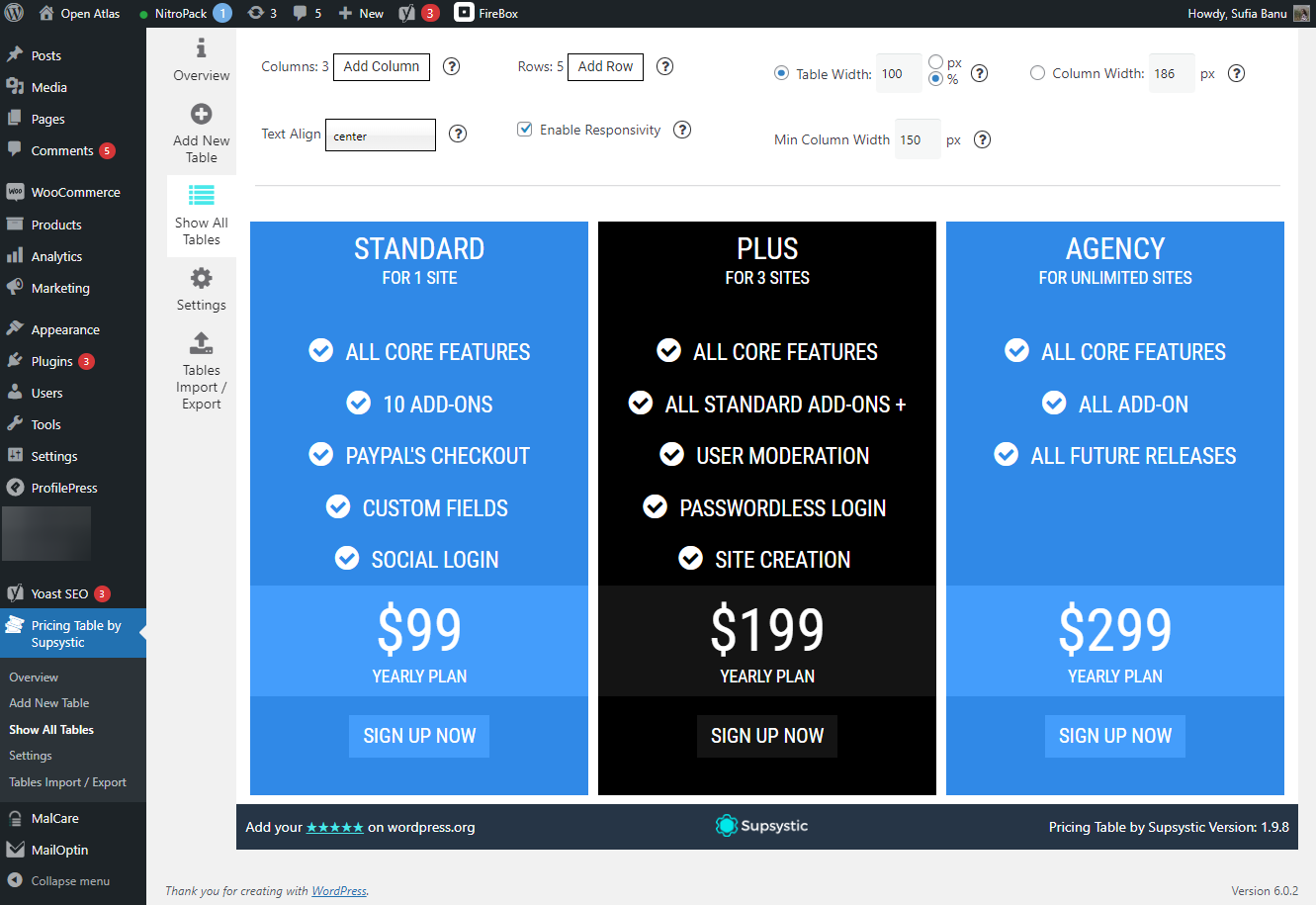 Adding Membership or Subscription Plans to the Pricing Table
Now that the pricing table is ready, it's time to add the membership or subscription plans you created in the first step.
The first thing you would have to do is enable user registration by going to Settings > General. Then, click on the Membership option so that anyone can register on your site.

Next, open the pricing table, edit the sign-up button, insert the checkout URLs, and save your changes.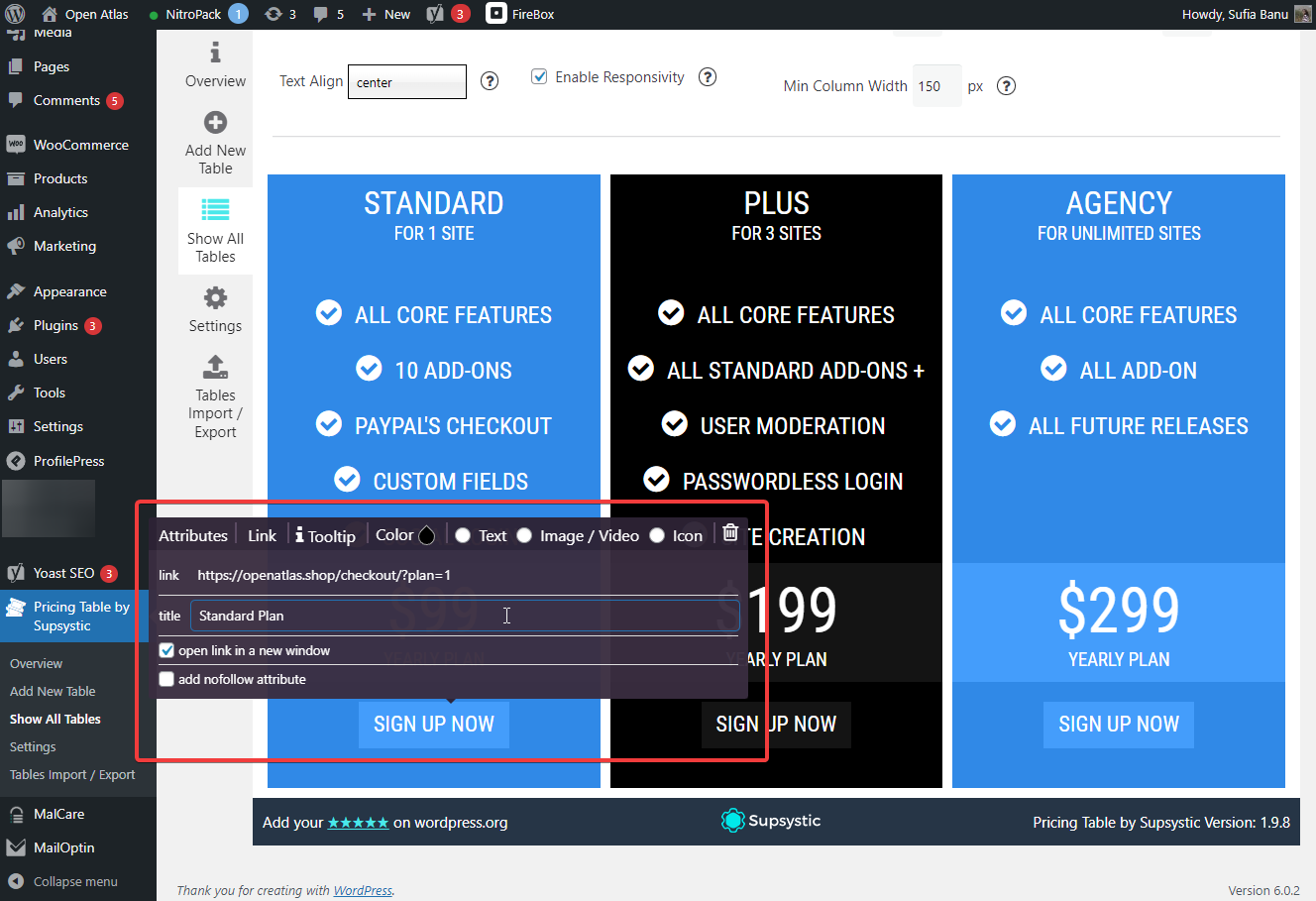 Create a Pricing Page
On the top of the table editor, you will find a shortcode. Copy that.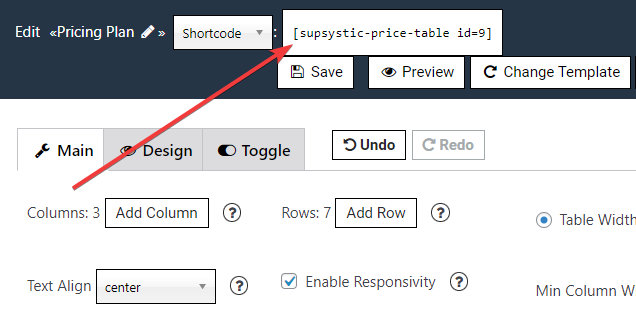 Now go to Pages > Add New. Name the page, paste the shortcode into the page, and hit the Publish button.
You now have a pricing page and a membership or subscription plan on your site.
This is how the pricing page looks on our site.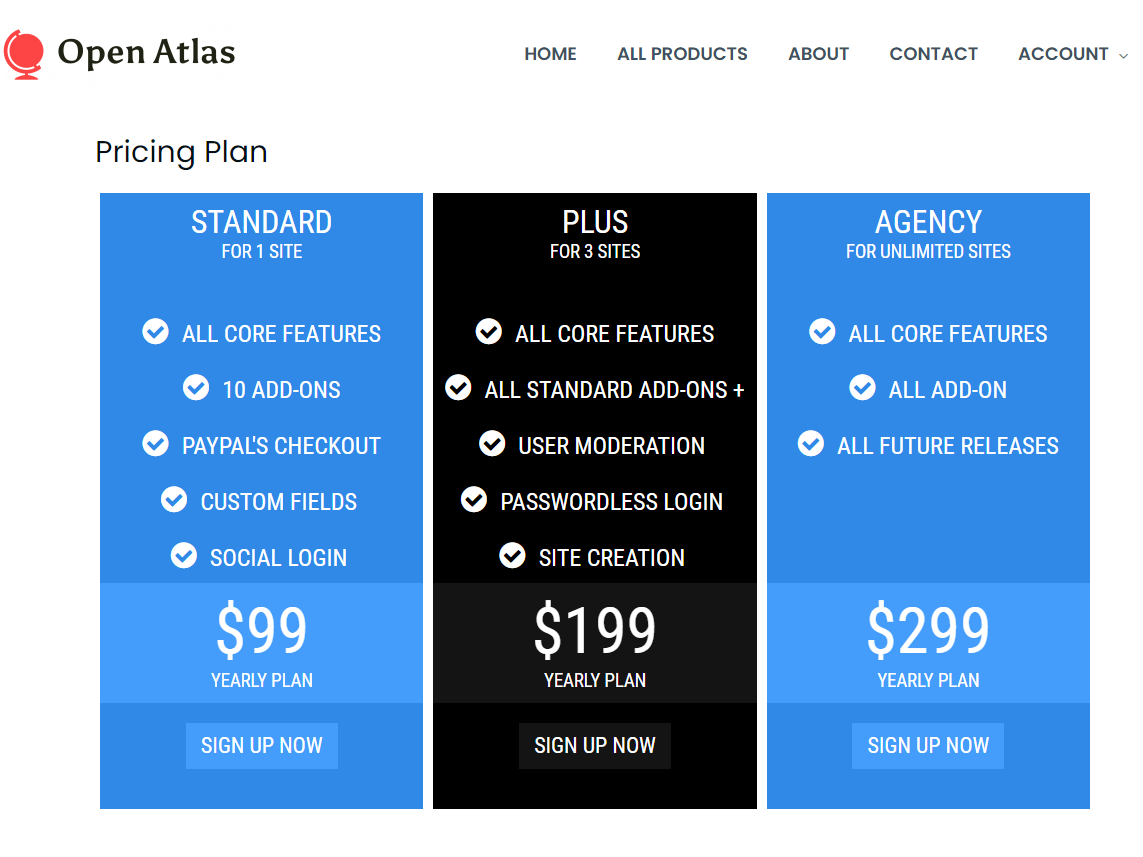 When visitors click the Sign Up Now buttons, they are taken to the respective plan's checkout pages.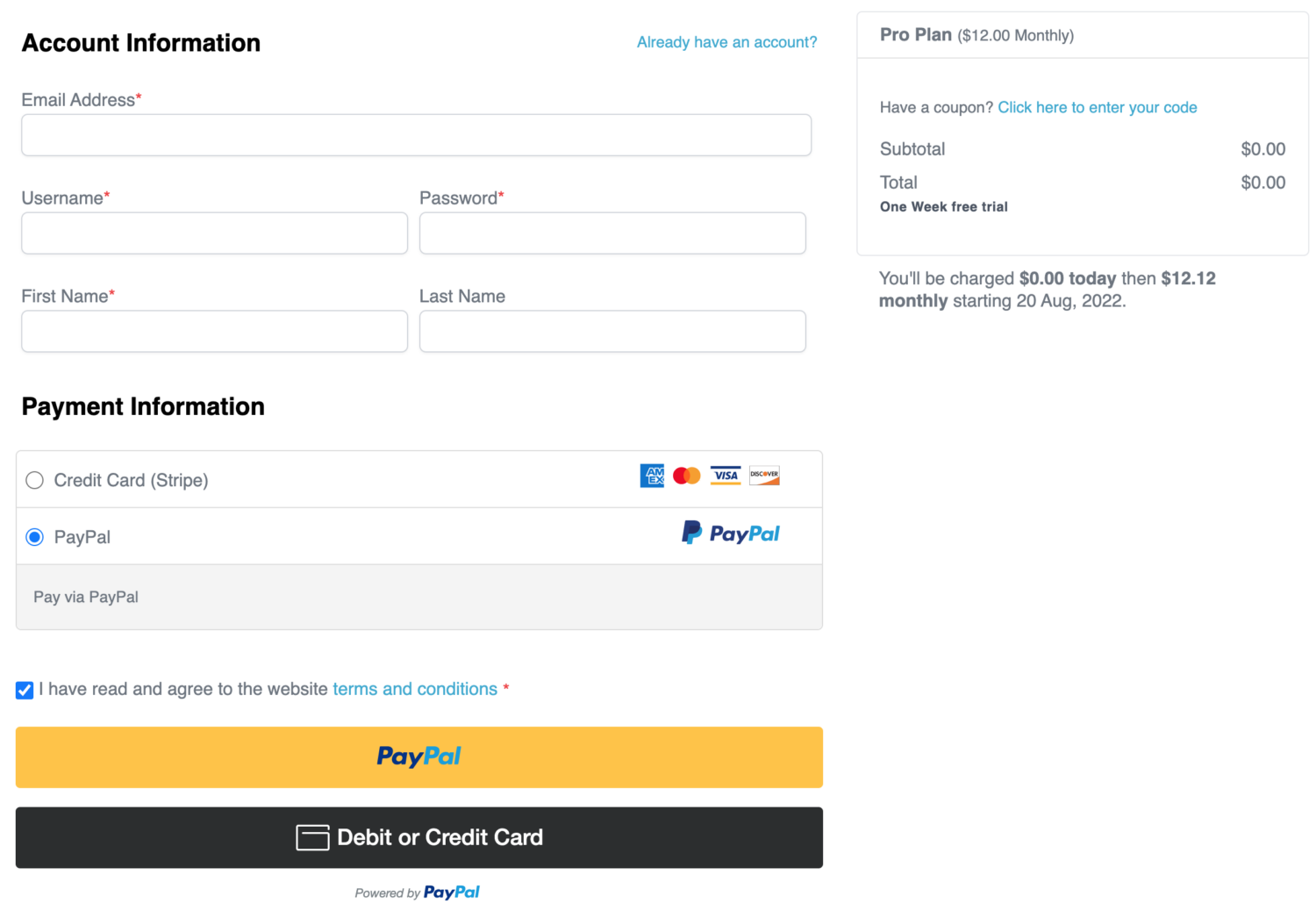 Conclusion
Consumers want transparency as they consider their choices, and pricing tables are a great way to meet that need on your website. Once your pricing table is live, continue finding ways to connect with your visitors and win them over with the best user experience you can give them.
We hope this tutorial helped you learn how to add beautiful pricing tables in WordPress, with no coding required. You may also want to learn how to create a WordPress membership site or see our list of WordPress pricing table plugins.